Who is Jesus Christ?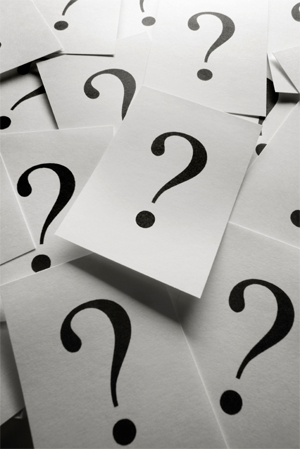 Jesus Christ is the Messiah - the 'Anointed One' who defeated satan at the Cross of Calvary, so we could be cleansed from our sins and be right standing in the eyes of God. Jesus Christ rose from the dead after being crucified and is now living in Christian believers. The Bible clearly shows us that we can not enter the Kingdom of Heaven, or live the abundant life unless we believe and accept Jesus Christ as our Lord and Master. We also cannot have a relationship with God (the creator of the universe) without Jesus. Anyone claiming to have a relationship with God that hasn't accepted Jesus Christ as their Lord and Saviour I believe would be communing with a counterfeit god (aka, a demonic spirit).
"Jesus said to him, "I am the way, the truth, and the life. No one comes to the Father except through Me" (John 14:6, NKJV).
"But we are all like an unclean thing, and all our righteousnesses are like filthy rags; we all fade as a leaf, and our iniquities, like the wind, have taken us away" (Isaiah 64:6, NKJV).
"For there is one God and one mediator between God and men, the Man Christ Jesus, who gave Himself a ransom for all, to be testified in due time" (1 Timothy 2:5-6, NKJV).
"Nor is there salvation in any other, for there is no other name under heaven given among men by which we must be saved" (Acts 4:12, NKJV).

"And it shall come to pass That whoever calls on the name of the LORD shall be saved" (Acts 2:21, NKJV).

"For whoever calls on the name of the LORD shall be saved." (Romans 10:13, NKJV).

Salvation comes to us by grace through faith in Jesus Christ. "But we believe that through the grace of the Lord Jesus Christ we shall be saved in the same manner as they" (Acts 15:11, NKJV).
"Even when we were dead in our trespasses, made us alive together with Christ (by grace you have been saved)" (Ephesians 2:5, NKJV).
And then to make his point emphatically clear the apostle Paul wrote, "For by grace you have been saved through faith, and that not of yourselves; it is the gift of God, not of works, lest anyone should boast" (Ephesians 2:8-9, NKJV).
The Bible refers to Jesus as the 'Son of God', and also as 'God Himself'. How can He be both?
In the beginning was the Word, and the Word was with God, and the Word was God. He was in the beginning with God. All things were made through Him, and without Him nothing was made that was made. In Him was life, and the life was the light of men. And the light shines in the darkness, and the darkness did not comprehend it. There was a man sent from God, whose name was John. This man came for a witness, to bear witness of the Light, that all through him might believe. He was not that Light, but was sent to bear witness of that Light. That was the true Light which gives light to every man coming into the world. He was in the world, and the world was made through Him, and the world did not know Him. He came to His own, and His own did not receive Him. But as many as received Him, to them He gave the right to become children of God, to those who believe in His name: who were born, not of blood, nor of the will of the flesh, nor of the will of man, but of God. And the Word became flesh and dwelt among us, and we beheld His glory, the glory as of the only begotten of the Father, full of grace and truth (John 1: 1-14 NKJV). These Scriptures clearly show us that Jesus Christ is indeed God Himself manifested in the flesh. Why is He sometimes referred as God's son? Jesus is God's Son in the sense that He is God made manifest in human form (John1:1, 14). Jesus is God's Son in that He was conceived in Mary by the power of the Holy Spirit. And the angel answered and said to her, "The Holy Spirit will come upon you, and the power of the Highest will overshadow you; therefore, also, that Holy One who is to be born will be called the Son of God" (Luke 1:35, NKJV). Clearly by the above Scriptures and statements, there is only one way - 'JESUS CHRIST'.
(See also Why choose Jesus?)
By Tania Francis