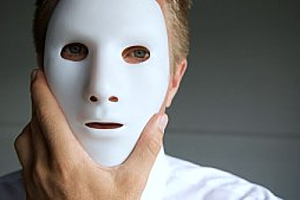 Deception
Now the Spirit expressly says that in latter times some will depart from the faith, giving heed to deceiving spirits and doctrines of demons  (1 Timothy 1:4, NKJV).
 For false christs and false prophets will rise and show great signs and wonders to deceive, if possible, even the elect (Matthew 24:24, NKJV).
How easy it is to be seduced by false doctrines and false teachings. The devil is on the war path and will do all he can to deceive us. He will use the very elect, they will be used as pawns in his game. We need to study the word of God and line everything up with His truth. Deception is when satan plants a ruse to ensnare you. When you believe it, accept it or come into agreement with it, it can actually come upon you. Satan uses all forms and methods to accomplish this.  He will twist God's word, he will use demonic spirits in the form of seducing begiling spirits, other people to give you words and direction, including your friends, teachers, and even your Spiritual leaders. He will play on our fleshly desires and tempt us to choose the 'appealing path', and many more.  God taught me that the only true way to thwart deception is to have an intimate relationship with our creator and learn His word.  We need to learn His character and put aside time to listen to Him talk to us, so we can learn His voice. And when he brings out his own sheep, he goes before them; and the sheep follow him, for they know his voice. Yet they will by no means follow a stranger, but will flee from him, for they do not know the voice of strangers" (John 10:4-5, NKJV). One of the easiest ways to be snared is to listen to a false doctrine being taught and come under it.  Many people who teach these doctrines don't even know that it is false.  Most teachings are based on quoting passages from the Bible and making them fit around a message.  The problem with this is that you need to go back to the actual place where the Scripture is taken as it may be taken completely out of context.  You may also find there could be an equally compounding Scripture that is in direct opposition to the Scripture you just read and were taught about.  There are many instances in the Bible where Scripture seems to contradict one another.  What I have found with this is to take them both in their correct context and ask the Holy Spirit to show you what it is really saying.  Each time I have done this I have found that the Scriptures were not contradictory at all.  God taught me that when I have heard a message to always confirm it with what the Word of God is really saying.  A good way to do this is to take back the Scriptures to the original Greek and Hebrew translations. I personally also only use the King James Version to find the truth in Scripture as it has been proven the newer translations have lots of errors.  In regards to declarations and Scripture reading I use the New King James Version as it is easier to read and speak aloud than the King James Version. There are many teachings around today that I believe is false doctrine. When we are entrenched in false doctrine we are drinking judgement upon ourselves. For he who eats and drinks in an unworthy manner eats and drinks judgment to himself, not discerning the Lord's  body.  For this reason many are weak and sick among you, and many sleep (1 Corinthians 11:29-30, NKJV).  Discerning the Lords body is to discern right from wrong in the word. The Lord showed me that many of us are misled and entrenched in false doctrine.  The word of the Lord is the Living Bread, the Lord's body.  When we are not discerning the Lord's body correctly this is when we are believing things from the word of God incorrectly.  When we take communion and are living in this deception of false teachings and beliefs, we are drinking judgment on ourselves.   We need to repent of this and ask God to show us where we are believing things in the word of God to be correct when in actual fact is false doctrine.
I believe one of these wrongful teachings amongst Christian today is that we have the 'power and authority' to forgive all sins.  Some teach that we can stand on the land and forgive the sins on those lands, so that land can be healed.  We are told we can stand in the gap and forgive sins on behalf of others so they can receive healings and forgiveness. It is ludicrous to think that we are actually given the power and authority to forgive all sins.  If we forgive, we can only forgive those who trespass against us personally, then God can forgive us our sins. The Lords prayer states this very fact; 'Forgive us our sins as we forgive those who sin against us'. For example, if a husband cheats on his wife and she chose to forgive him and the woman involved, God would forgive her of her anger, unforgiveness and hatred.  This would bring healing to the wife.  Forgiveness brings healing to the person carrying the wound or the offence. I believe the husband would only be forgiven by God if he confessed his sin with a repentant heart, as would the woman involved.  The Bible says to confess your sins, sometimes even to other fellow Christians. If the wife chose not to forgive, or was not ready to forgive, a fellow Christian could not stand in the gap and forgive him on her behalf, so she could receive healing, and he could be forgiven. This is the teaching that is amongst some Ministries at present, that we are able to stand in the gap and forgive sins on behalf of others.  We also see religions where there is a priest in a confessional forgiving sins of those who are confessing them to him. These teachings are based on the following two Scriptures: 
"If you forgive anyone's sins, their sins are forgiven; if you do not forgive them, they are not forgiven" (John 20:23, NIV). **** This verse was Jesus's instructions to His disciples after He breathed the Holy Spirit onto them.
Now whom you forgive anything, I also forgive. For if indeed I have forgiven anything, I have forgiven that one for your sakes in the presence of Christ (2 Corinthians 2:10, NKJV).  
At first glance at these two Scriptures it appears that God has given us this authority. If we were to go back to the first example of the cheating husband and apply John 20:23 to them, it would  mean if the wife hadn't forgiven the husband and he was a Christian and repented with a sincere heart to Jesus, that scripture would be saying that God couldn't forgive him, because the wife hadn't forgiven him.  If that was the case we would all be unable to be unforgiven as I am sure there are many Christians who have at some point in there lives offended someone else, and not being forgiven by them!
 I sat under this teaching and even applied it myself, but it did not sit right in my spirit so I decided to seek the Holy Spirit on whether this was right or wrong.  This is what I found; 2 Corinthians 2:10 is actually Paul speaking to a church forgiving a fellow Christian who had committed adultery.  The church had decided to forgive the adulterous man and accept him back into the fold.  Previously Paul had told them to not associate with him, but  later decides 'who am I to judge'. Paul decided to forgive him also for their sakes in the presence of Christ.  This was not Christ talking. 
Most study Bibles interpret John 20:23 as Jesus reiterating the whole message of the gospel to His disciples; whosoever listens to you and accepts the Gospel and repents is forgiven, whosoever does not accept the Gospel - and does not repent  - is not forgiven. This in itself is of course correct, as it clearly is the  message of the Gospel, but the Holy Spirit gave me a revelation as to another meaning of this Scripture. The Bible has many translations out today, some of which are translated incorrectly which can inherently bring in false teaching. The experts tell us that the Old Testament was written in Hebrew and the New Testament in Greek.  I wanted to find out what was said in the original Greek transcripts  in regard to John 20:23. What I found was this; Scholars agree that the version of the New Testament most like it's original Greek transcripts is the KJV and the closest to the Hebrew in the Old Testament is the New American Standard Bible.  This is what the King James Bible says "Whose soever sins ye remit (yield up, let go, surrender, forgive), they are remitted (forgiven) unto them; and whose soever sins ye retain (keep), they are retained (kept, not forgiven)". The word 'unto them' in Greek is αυτος and means self in the third person, or them so can be translated them, his or her. The Scriptures true meaning is quite different when translated correctly in regard to it's original transcripts . What this verse is really saying to us is this; 'If you hold onto your sins and do not confess them or turn away from them, and also are unable to forgive others then God is unable to forgive you!  This means that sin in our lives may block us from receiving the blessings and all things that are good that God has for us.'
Many believe that once they are born-again repentance is unnecessary as they are covered by the Blood of Christ.  Many also believe that they can no longer suffer affliction from satan because they are set free. This is incorrect. Satan can still have access to us when we are born-again.  How? Many passages claim we are now under grace, all forgiven, set free and no longer in bondage to sin.  This is also correct and what we hear as our main salvation message. How then can both be correct?  Easy! Paul tells us we are a tripartite being - spirit, soul and physical body. Our soul comprises our mind, will and emotions.  The heart referred to in Scripture is also the soul, sometimes it is referred as the seat of our soul, the very core of man.  These areas can still be in bondage and house sin.  We must yield to Christ and allow the Holy Spirit to bring our fleshly areas into alignment with our born-again eternal spirit. As far as God is concerned the work is done.  Jesus has offered His life for our life.  All we need to do is take it by submitting our spirits/souls, bodies, and entire lives to Jesus.  It is a swap. This is harder than we think.  There are many areas in our lives that we want to hold on to.  We cling to these areas and stubbornly refuse God access to them.  Sometimes we may think we are yielding them, but God sees our heart and knows when we are not.  This poses a problem!  Any area not submitted to God is not brought under the Blood of Christ.  This means it stays in the hands of the devil.  The devil has legal rights over these areas. We may need repentance, deliverance and healing in those areas before we can let them go and accept Christ into them. All unyeilded areas are still seen as sin and need to be confessed and sanctified by using the name and power of Jesus Christ.  If we are walking around with sin that we have not confessed, we are not forgiven in our soulish areas.  Could this be the reason so many Christians are suffering with things like illness, depression, fears, anger and poverty!  Even carrying unforgiveness towards someone is a sin. Repentance is when we come into agreement with what the word of God says is morally right and true. Scripture tells us we need to confess (A statement where one is admitting they are guilty of a crime) and repent (sincere remorse for our sins that touches our heart, and causes us to reform our lives -To turn away from). If we do not confess our sins, nor forgive those who have trespassed against us we are unable to be forgiven by God.  If we say that we have no sin, we deceive ourselves, and the truth is not in us. If we confess our sins, He is faithful and just to forgive us our sins and to cleanse us from all unrighteousness. If we say that we have not sinned, we make Him a liar, and His word is not in us (1 John 1: 8-10, NKJV).
Confess your trespasses to one another, and pray for one another, that you may behealed. The effective, fervent prayer of a righteous man avails much (James 5:16, NKJV). *Confessing our sins one to the other can be very humbling.  It can set us free from pride.  The sin may also be needed to be brought into the light to destroy it's power, particularly if shame or guilt is keeping it in the dark.
"For if you forgive men their trespasses, your heavenly Father will also forgive you. But if you do not forgive men their trespasses, neither will your Father forgive your trespasses (Matthew 6:14-15, NKJV).
"So My heavenly Father also will do to you if each of you, from his heart, does not forgive his brother his trespasses"  (Matthew 18:35, NKJV).
"Repent therefore and be converted, that your sins may be blotted out, so that times of refreshing may come from the presence of the Lord" (Acts 3:19, NKJV).
"He who covers his sins will not prosper, But whoever confesses and forsakes them will have mercy" (Proverbs 28:13, NKJV).
Then Peter came to Him and said, "Lord, how often shall my brother sin against me, and I forgive him? Up to seven times?" Jesus said to him, "I do not say to you, up to seven times, but up to seventy times seven" (Matthew 18:21-22, NKJV).
I acknowledged my sin to You, And my iniquity I have not hidden. I said, "I will confess my transgressions to the Lord,"And You forgave the iniquity of my sin (Psalm 32:5, NKJV).
So then each of us shall give account of himself to God" (Romans 14:12, NKJV).
"If My people who are called by My name will humble themselves, and pray and seek My face, and turn from their wicked ways, then I will hear from heaven, and will forgive their sin and heal their land" (2 Chronicles 7:14, NKJV). *This is how we get healing for our lands.  The prayer of a righteous man or woman avails much. We can then stand on our land (provided we have authority from the land owner) and ask the Holy Spirit to show us any specific sins committed on that land.  We can then stand in the gap and repent for all sins past and present, so God can heal the land. If the land in question belongs to us, we can choose to forgive the people who have sinned on the land, as those sins could be affecting many things to do with that land.  Poverty, sickness, confusion, anger, etc are some of the things that the sins on the land are causing.  *****The only exception to this rule of repentance and forgiveness is when God decides to overrule it and use His trump card which is GRACE! Nothing trumps the Grace of God and it is at His discretion when He decides to use it.
In the Old Testament the priests would make atonement (reconciliation) by sacrificing animals for themselves and others to appease God as only God can forgive. They had to confess their sins to God. Jesus IS our sacrifice now and forever. Each time we sin we need to repent so we can be cleansed. If we are still sinning then clearly these are carnal areas and have not been yielded to God! There are times we may even need to stand in the gap and repent for specific sins our ancestors committed, as it may still be affecting us today if it has never been confessed and bought under the blood of Christ. Jesus promised our sins would be forgiven past, present and future. Repentance was required back in those days, it is required still today, and will be in the future. Sin, however, within these untouched areas in no way interferes with our God-given eternal gift of salvation.  Grace was God's gift of eternal life given by Jesus Christ Who died for us.  This means we are born-again, set free, no longer bound to the curse of the death.  Our spirit-man lives and is set free and retains the promise of eternal salvation. We receive this through believing in what the Lord Jesus did for us, and making Him Lord of our lives. Nothing can make us lose this promise of eternal life with Jesus except if we willingly reject Jesus Christ and all He did for us, or wilfully sin with no remorse.   Repentance and forgiving others is so God can forgive us and remove the things that bind us in our earthly lives and bodies. We can live the abundant life that was promised in the scriptures. We can literally bring Heaven to earth!
The Bible is actually supposed to be very simple, but man and the devil got in the mix and complicated the whole thing. This is where Scripture appears to be misleading and contradictory. But clearly there is only one person who can forgive each and everyone of our sins; God through Jesus Christ.
"For there is one God and one Mediator between God and men, the Man Christ Jesus" (1 Timothy 2:5, NKJV).
"I, even I, am He who blots out your transgressions for My own sake; And I will not remember your sins" (Isaiah 43:25, NKJV).
"To the Lord our God belong mercy and forgiveness, though we have rebelled against Him" (Daniel 9:9, NKJV).
For the Father judges no one, but has committed all judgment to the Son" (John 5:22, NKJV). *Jesus is God.
"Then Peter said to them, "Repent, and let every one of you be baptized in the name of Jesus Christ for the remission of sins; and you shall receive the gift of the Holy Spirit" (Acts 2:38, NKJV). 
There is one Lawgiver, who is able to save and to destroy. Who are you to judge another? (James 4:12, NKJV).
"Why does this Man speak blasphemies like this? Who can forgive sins but God alone?"  (Mark 2:7, NKJV).
But that you may know that the Son of Man has power on earth to forgive sins" — then He said to the paralytic, "Arise, take up your bed, and go to your house" (Matthew 6:6, NKJV).
Sins can only be forgiven when we repent of them, and when we forgive those who have sinned against us, and only God can forgive them!
I chose to do this research and scour the Scriptures because I, too, have fallen into the trap of believing and even teaching false doctrine until the Holy Spirit revealed the truth to me.  1 John 4: 1-3 (KJV): "Beloved, believe not every spirit, but try the spirits whether they are of God: because many false prophets are gone out into the world. Hereby know ye the Spirit of God: Every spirit that confesseth that Jesus Christ is come in the flesh is of God: And every spirit that confesseth not that Jesus Christ is come in the flesh is not of God: and this is that spirit of antichrist, whereof ye have heard that it should come; and even now already is it in the world".  I had falsely believed that demonic spirits could not confess that 'Jesus Christ is come in the flesh', and that 'Jesus Christ is Lord'. I would ask the Holy Spirit to speak these confirmations to me every time I received a word  to discern the voice of God.  I used this test for two whole years until a very discerning man of God showed me that demons could confess anything they liked.  Demons are liars and have no respect for the truth. I was not to assume because I was hearing this confirmation that it was always the Holy Spirit speaking to me. (Lesson learnt the hard way when some of my words I had given turned out to be very wrong)!
Having a Ministry where we are teaching others I believe puts us on the radar for satan to send us deceiving spirits.  We have to be so careful to line up everything with the word of God.  Many times I have received a revelation presumably from the Lord, found it in Scripture and interpreted it as best I can, believed it to be truth then years later found a teaching and another Scripture that completely contradicts the original teaching I had already been teaching to others.  These times are hard and make you feel terrible but God in His goodness revealed these things to us, and used them to teach others. God once told me that He has clothed us (Mark and I) in the belt of truth which means when we are believing and even teaching things that are wrong He will always reveal these things to us.  One of the most important things I have ever prayed is "Please God protect us from deception and always reveal when we are believing lies".  He has always come through - sometimes it may not be immediately but He is a good God and I completely trust Him to reveal deception to us. These things we have got wrong could have tarnished our reputation and destroyed the Ministry. This has taught me to be on guard and to not accept all teachings literally because they sound good.  Everything needs to line-up with the word of God in its correct context.  How do we do this?  We seek the Holy Spirit and ask Him to reveal the true meaning to us.  When we believe we have this we need to use the other tests given by the word of God. "By the mouth of two or three witnesses every word shall be established" (2 Corinthians 13:1, NKJV).  *If God gives you a word and you claim this Scripture ask God to confirm the word to you He will do so by giving others the same word for you for your confirmation.
"Let two or three prophets speak, and let the others judge" (1 Corinthians 14:29, NKJV).
"Test all things; hold fast what is good" (1 Thessalonians 5:21, NKJV).
***You can also gather together other Christians who  hear the voice of God and pray together for the Holy Spirit to speak to you all in regard to your revelation or word you have received so it can be tested.  Make sure you cover your minds and ears with the blood of Jesus Christ and bind every unclean spirit from speaking and counterfeiting the Holy Spirit.
Prayer for exposing and removing deception -   God taught me that the only true way to thwart deception is to have an intimate relationship with our creator and learn His word.  We need to learn His character and put aside time to listen to Him talk to us, so we can learn His voice. And when he brings out his own sheep, he goes before them; and the sheep follow him, for they know his voice. Yet they will by no means follow a stranger, but will flee from him, for they do not know the voice of strangers" (John 10:4-5, NKJV). 
In view of deception and how rampant it is I became overly cautious and even started to fear deception.  God revealed to me that the road to God is narrow.  It is so easy to veer off to the right and then come back to the middle only to veer off to the left which is the complete opposite to the original problem.  This is what happened to me.  Fear of deception can actually block the truth to make it appear wrong which in turn makes us reject the truth when we are actually shown the truth.  What God showed me is that it is good to be aware and be on guard but ultimately trust God to always reveal deception.
(PRAY) - "Dear God I repent for allowing myself to be seduced and deceived by the enemy. I repent for believing something was right when it wasn't,  and for the times I believed something was from you when it was from the enemy. I repent for any words spoken over me that I came into agreement with and/or accepted that was untrue. I forgive all those people with good intentions who gave me advice that went against the will of God, especially when I accepted it and I am sorry for the times I gave advice with good intentions that also went against the will of God. I repent for the times the enemy told me lies about You Father God, and I believed them.  I repent for any deception I have believed that is contrary to the word of God and I am sorry for teaching this deception to others.  I pray that You would correct all wrong teachings.  I understand that ignorance is also a sin so I repent of all ignorance. I confess as sin the times I too have told lies, exaggerated and deceived myself and others. If I ever believed I was led by the Holy Spirit and took the wrong path and aborted Your plans for me, I repent for this. I ask that You show me anything I am teaching or believing that is not in alignment with Your word. I renounce all false peace and false witness operating in Jesus name. I pray for wisdom, revelation and discernment to always see when it is a gift of the Holy Spirit operating within me or a lie from the enemy. Father God I also repent for becoming so afraid of being deceived that fear of deception came and blocked Your truths from me.  I am truly sorry that I didn't trust You enough to know that You would always reveal deception to me. I repent for believing also that You could ever deceive me. I address all ignorance, seducing-beguiling spirits, deception, self deception, fear of deception, denial, heresy, false peace, false witness and lying spirits and break every hold and access point and command you, as well as all demons with you to leave in the name of Jesus Christ.  I release the Spirit of Truth in Jesus name.
Pray: This is He who came by water and blood—Jesus Christ; not only by water, but by water and blood. And it is the Spirit who bears witness, because the Spirit is truth (1 John 5:6, NKJV).
However, when He, the Spirit of truth, has come, He will guide you into all truth; for He will not speak on His own authority, but whatever He hears He will speak; and He will tell you things to come (John 16:13, NKJV)."
* Pray for the Holy Spirit to impart the Gift of discernment - to know the difference between truth and error. Pray that your ears would only hear the voice of God and not the voice of the enemy. Pray also for the Holy Spirit to impart true peace and a true witness to operate when doing the will of God)
By Tania Francis
 (See also Repentance)
(Keys to the Abundant Life).