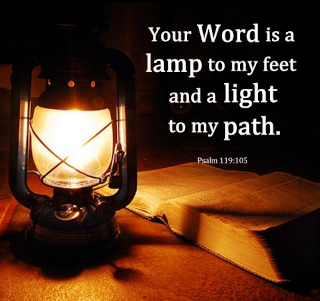 Do You Have Oil In Your Lamps?
I received this word in 2015. I believe this word to be from the Lord Jesus Christ and that He wanted me to place it first (at the top of the page) on our website. This word explains why working with Christ and allowing Him to put to death the old you is so important.  It is all about preparation and being ready for when the time of the end comes!
Word from the Lord: "There are different levels of anointing and My power which I entrust to My children.  Receiving this power is dependent on how much you allow Me to remove the 'old you'.  The more of you that is removed the more of Me that is given. Blessings are stored up in Heaven for My children.  It is about timing, it is about My love and also about giving to those who have remained steadfast throughout the trials.  Throughout the trials My children may have waivered, even doubted but they remained true for they continued to follow Me and do My works even though they were suffering.  They chose to believe in My word and My promises and never give up hope.  This never losing hope is all I require from My children to get them to the next level.  The next level is a greater infilling of the Holy Spirit and requires more commitment, more trust and steadfast faith with no doubt, for the times ahead are dire.  My children, (those who remain in Me) have nothing to fear for I will be with them in all things.  Even those whom have been chosen to be martyred in their faith will receive peace, strength and the ability to do all that is needed as long as they trust.  Will the end times be good?  No - but in Me it can be great!  Steadfastly trusting and believing in Me to do for you what I have said I will do. 
You need to be cleansed, restored and sanctified and fully yielded to Me in all things so there are no blockages between you and Me.  Hearing the Father and doing what He commands you to do is the difference between peace and calamity.  Those who have not been restored beforehand will fall because through the chaos and the carnage they will lose sight of Me.  Preparation beforehand – the ten virgins had oil in their lamp whilst they were waiting for the return of the bridegroom.  They were ready. The oil represents the anointing. To receive more anointing one first has to be made more Christ-like.  This is imperative to my children.  It is the difference between life and death.  This is what this Ministry is all about My daughter – preparing the saints for what is to come.  Enabling them to be cleansed, restored and made whole so they can clearly hear 'Me' through the chaos for I will always lead them to safety.  The connection Jesus had with the father was pure – He could clearly discern My voice and be lead and guided by Me. By removing the blockages the connection between Myself and My children can be pure just as it was for Christ."
A greater infilling of My Holy Spirit is coming to those who are ready.  Those who are infilled will help to bring the ones who aren't ready to completion.  An army of Christ-like sons and daughters to bring in the harvest – saving multitudes and bringing them into My Kingdom.  Are you available?  My words are folly to those who do not understand.  He who has ears to hear, let him hear.  He who has eyes to see let him see. I will give you eyes to see, and ears to hear. I will increase discernment, I will sharpen Your intuition – your knowing will be clearer, sharper, stronger.  Your knower is your gut instinct – trust in this. This comes from your spirit which houses the Holy Spirit.  It is a gift from the Holy Spirit. Trust your spirit for it is the breath of God. Ask Me to increase the awareness of your spirit.  Walk in the Spirit and not in the flesh.  When you receive the greater anointing you will operate in the Spirit at all times.  Temptation will come to your flesh but you would have crucified the old man.  The new man will say no. Listen to the new man. Don't resurrect the old man. Giving in to temptation will only resurrect the old man – once he's crucified he needs to stay dead.  The new man will rise up in power.  You will love My ways – you will want to walk in My ways.  What was once hard will become much easier.  The old man will tempt but cannot over ride your free will.  You get to choose.  Always choose life.  Walk in the Spirit and not in the flesh.  So much easier to walk in the Spirit when you receive more of My power and more of Me.  It is coming, it is soon.  An outpouring to those who are hungry, willing and waiting!"
By Tania Francis