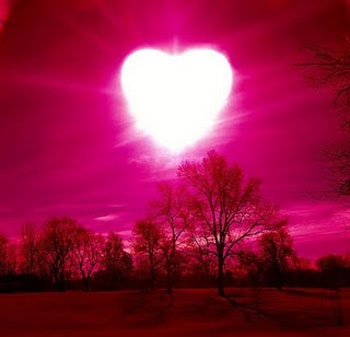 Gods' Love
God showed me that His love is the greatest gift He can give us.
What does Gods love do? We know that it casts out fear. There is no fear in love; but perfect love casts out fear, because fear involves torment. But he who fears has not been made perfect in love (1 John 4:18, NKJV).
What else does Gods love do? Though I speak with the tongues of men and of angels, but have not love, I have become sounding brass or a clanging cymbal.  And though I have the gift of prophecy, and understand all mysteries and all knowledge, and though I have all faith, so that I could remove mountains, but have not love, I am nothing. And though I bestow all my goods to feed the poor, and though I give my body to be burned, but have not love, it profits me nothing.
Love suffers long and is kind; love does not envy; love does not parade itself, is not puffed up;  does not behave rudely, does not seek its own, is not provoked, thinks no evil; does not rejoice in iniquity, but rejoices in the truth;  bears all things, believes all things, hopes all things, endures all things. 
Love never fails. But whether there are prophecies, they will fail; whether there are tongues, they will cease; whether there is knowledge, it will vanish away.  For we know in part and we prophesy in part.  But when that which is perfect has come, then that which is in part will be done away. When I was a child, I spoke as a child, I understood as a child, I thought as a child; but when I became a man, I put away childish things.   For now we see in a mirror, dimly, but then face to face. Now I know in part, but then I shall know just as I also am known. And now abide faith, hope, love, these three; but the greatest of these is love (1 Corinthians 13:1-3, NKJV).
We see that love is the greatest Gift.  The Bible tells us that nothing can separate us from the love of God.  Who shall separate us from the love of Christ? shall tribulation, or distress, or persecution, or famine, or nakedness, or peril, or sword? As it is written, For thy sake we are killed all the day long; we are accounted as sheep for the slaughter. Nay, in all these things we are more than conquerors through him that loved us. For I am persuaded, that neither death, nor life, nor angels, nor principalities, nor powers, nor things present, nor things to come, Nor height, nor depth, nor any other creature, shall be able to separate us from the love of God, which is in Christ Jesus our Lord (Romans 8:35-39, NKJV). The word separate in this scripture in Greek is Chorizo and means depart, put asunder. 1) to separate, divide, part, put asunder, to separate one's self from, to depart 1a) to leave a husband or wife 1a) of divorce 1b) to depart, go away. Once we are His He will let nothing divide us from Him.  We are His no matter what. Nothing we do on our end can stop Him loving us. Nothing can separate us from the love of God, He is pouring out His love on us, through us, over us and in us every day and nothing can stop Him from doing this. The problem is however blockages on our end stop us receiving it.
You are commanded to love.  "Teacher, which is the great commandment in the law? "Jesus said to him, "'You shall love the Lord your God with all your heart, with all your soul, and with all your mind.' This is the first and great commandment.  And the second is like it: 'You shall love your neighbor as yourself.' On these two commandments hang all the Law and the Prophets" (Matthew 22:36-40, NKJV). We see that love fulfils all the commands given by God. We need Gods love to be in us because our own love cannot do what Gods perfect love can.  I prayed and prayed for more of God's love and not understanding why I wasn't receiving it when He told me that He was going to remove all the blockages so I could carry His love and pass it on to others. God revealed to me that one of the biggest things that hinder His blessings in our life is when we believe He doesn't love us, or that He loves others and favours them more than us.  The reason for this is because the biggest reason God has to bless us is simply because He loves us.  When we believe He doesn't love us it actually hinders us receiving His love because it is unbelief.  I repented for believing that God didn't love me enough when the truth is He loves me and You with everything He has.  He revealed to me to that I had a false love at times for Him.  He had to take me through a series of trials in order to see what was truly in my heart.  He revealed that I was only actively showing love when I was happy with Him - when He was doing what I wanted I was pleased and showed Him love.  When things didn't go according to plan I was grumpy and displeased with God also. According to Numbers 21:7 complaining against God and blaming Him is actively sinning.  I had to repent of this then lay all false love at the foot of the cross and ask for His love to be imparted. What He showed me was that you can only love Him, others and yourself through His love.  His love flowing through you is the key.  Many times we can have a critical spirit which forfeits the 'loving others as you love yourself' commandment or we do not love ourselves as much as we love others which again enables satan access to your flesh, as it is breaking these two most important commandments spoken by Jesus. How can we possibly love others when we don't even love ourselves? Seeking more of His love is the first and foremost thing I think Christians should pray for.
Prayer: "Dear God I repent for all the times I believed You didn't love me, or love me enough and that You didn't love me as much as You loved others.  I declare that You love me with everything You have and that You love all Your children with the same amount of love - there are no favourites.  I repent that I was jealous of the favor you showed others when You weren't showing me the same favor.  The Word of God says that the first will be last, and the last will be first.  You are no respecter of persons and Your grace is measured to each person purely by what our purpose is in You. In the eyes of man it doesn't seem fair, but Father God You are more than fair!  I am sorry for the complaints and blame that I put on You. I repent for measuring your love for me on how much I was receiving from You and also that I carried false love for You in that I was only actively showing You my love when I was pleased with You. Help me to love You with all of my heart, all of my soul and all of my mind. Father I confess the sin that I have not loved others as I love myself and also the sin of not loving myself as I love others. Father God please reveal to me from this day on all other areas within my life that prevent me from receiving Your perfect love and blessings. I lay all false love at the foot of the cross and pray for an impartation of Your love so I can love You, love others and love myself with Your true love because it is only through Your love for me that I can love others - Amen"
There are many blockages that prevent us receiving blessings and the love of God. He showed me that wounds in my soul and the things from my past were preventing Him from imparting His fullest love and blessings to me.  God was asking me to allow Him to pinpoint, remove, cleanse and heal these wounds.  Each wound that God dealt with received another impartation of His love.  These areas of blockages are outlined in the following prayers so you too can see the blockages that prevent you from receiving Gods perfect love, fulfilment and blessings.
See: Self Deliverance and Inner Healing
By Tania Francis