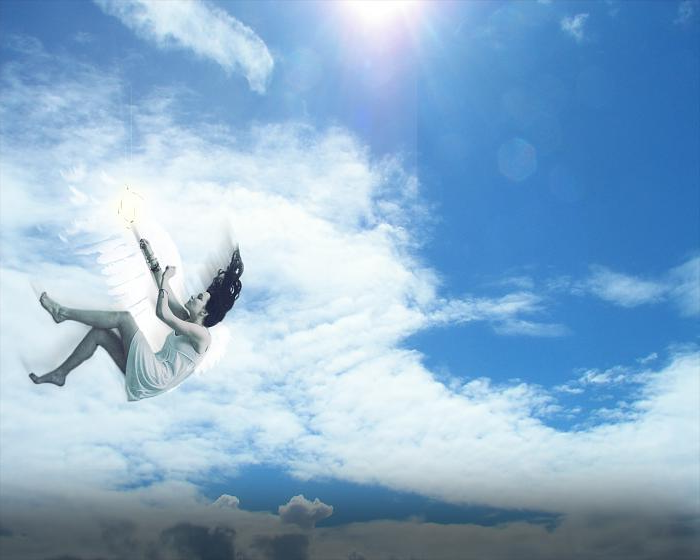 Under the Law/Fallen From Grace
The Law I am referring to in this article and prayer is the moral law of God which includes the Ten Commandments given by God to Moses and various other commands God gave to the Prophets. I am not referring to any of the sacrifices, ceremonies, traditions and acts one had to perform for the cleansing of sin and to be right standing before God. Old Testament sacrifices only purified men to the sanctifying of the flesh and had to be repeated over and over again. The blood of Jesus sanctifies your spirit, soul and body. We no longer need anything external, Our Lord Jesus wrapped it all up. The moral law of God tells us RIGHT AND WRONG regarding conduct and character. Right and wrong is defined only by God. The law of God which prescribes the moral or social duties, and prohibits the violation of them. The Law of God is His character. The very essence of Who He is. God doesn't change. The Ten Commandments and various other commands given to Moses and the Prophets cover what God views as RIGHT and WRONG. This is His moral law. The Bible tells us not to sin. Breaking the moral law of God is a sin. Operating in the works of the flesh is a sin. Now the works of the flesh are manifest, which are these; Adultery, fornication, uncleanness, lasciviousness, Idolatry, witchcraft, hatred, variance, emulations, wrath, strife, seditions, heresies, Envyings, murders, drunkenness, revellings, and such like: of the which I tell you before, as I have also told you in time past, that they which do such things shall not inherit the kingdom of God. But the fruit of the Spirit is love, joy, peace, longsuffering, gentleness, goodness, faith, Meekness, temperance: against such there is no law (Galatians 5:19-23, KJV).
Many people believe Jesus took away the Law. Do not think that I came to destroy the Law or the Prophets. I did not come to destroy but to fulfil (Matthew 5:17, NKJV). I took the word fulfil back to Greek, which is pleroo and is translated to make full, to fill up, to fill to the full – to cause to abound, to furnish or supply liberally, to 'complete' and 'to carry through until the end'. Jesus fulfilled the whole requirements of the law so we didn't have to. Why? Because in our own strength it was impossible! His words 'It is done" means He fulfilled the requirements of the law set by God to inherit all that God had promised through the keeping of the law. Jesus then comes to complete and carry through to the end the fulfilment of His work on the cross 'through us' as we allow Him to sanctify and cleanse us from all sin through His Holy Spirit working in us. He helps us to achieve this. God's objective is to transform us into the express image of His son Jesus. This is possible and can happen to us whilst on earth. It is when we are glorified - walking in the fullness of God with no spot or wrinkle, then and only then has Jesus completely fulfilled the law through us. In the next verse He goes on to say; For assuredly, I say to you, till heaven and earth pass away, one jot or one tittle will by no means pass from the law till all is fulfilled (Matthew 5:18, NKJV). Currently Heaven and earth have not passed away! This is still to come.
The law was never taken away because it is now in our minds and written in our hearts. God's Law is Gods moral character of RIGHT and WRONG, Righteousness, Truth and most importantly LOVE. Jesus said to him, "'You shall love the LORD your God with all your heart, with all your soul, and with all your mind'. This is the first and great commandment. And the second is like it: 'You shall love your neighbour as yourself.' On these two commandments hang all the Law and the Prophets" (Matthew 22:37-40, NKJV). What God requires of us is to walk in love. The law of love contains within it all the old law including the Ten Commandments and the law given to the people by the prophets. In fact Jesus took the Ten Commandments and put an even greater emphasis on them. The Ten Commandments told us that we should not murder. Jesus told us that hate is as murder. The Ten Commandments told us that we should not commit adultery. Jesus told us that if we look at another with lust in our hearts we are committing adultery. He never removed the law - he upgraded it and put even greater emphasis on it! As Christians God requires us to still abide by His Moral Law of LOVE. As ambassadors of Christ we must be seen to be different to the world. Adhering to the Law of God is also a form of worship. It shows Him we love and respect Him. When we walk in love loving ourselves, loving others and loving God we are not breaking any of the law because love covers it all! Loving God is hating what God hates. Instead of seeing the law and focusing on the law it is actually far easier to instead focus on love - which is walking with Him in a personal relationship focused on loving Him, loving others and loving ourselves.
When we walk contrary to the word of God we are actively sinning. This is the message which we have heard from Him and declare to you, that God is light and in Him is no darkness at all. If we say that we have fellowship with Him, and walk in darkness, we lie and do not practice the truth. But if we walk in the light as He is in the light, we have fellowship with one another, and the blood of Jesus Christ His Son cleanses us from all sin. If we say that we have no sin, we deceive ourselves, and the truth is not in us. If we confess our sins, He is faithful and just to forgive us our sins and to cleanse us from all unrighteousness. If we say that we have not sinned, we make Him a liar, and His word is not in us (1 John 1:5-10, NKJV). Walking contrary to God's word is clearly the moral commands He gave to Moses and the Prophets. We are opening ourselves up to satan and his demons when we do not abide by them. We give him an opportunity to inflict us. We are walking in the flesh and not in the spirit. Are we still saved at this point? Of course! Are we still loved by God at this point? Of course!
God gave us a New Covenant. For if that first covenant had been faultless, then no place would have been sought for a second. Because finding fault with them, He says: "Behold, the days are coming, says the Lord, when I will make a new covenant with the house of Israel and with the house of Judah— not according to the covenant that I made with their fathers in the day when I took them by the hand to lead them out of the land of Egypt; because they did not continue in My covenant, and I disregarded them, says the Lord. For this is the covenant that I will make with the house of Israel after those days, says the Lord: I will put My laws in their mind and write them on their hearts; and I will be their God, and they shall be My people" (Hebrews 8:7-10, NKJV).
In that He says, "A new covenant," He has made the first obsolete. Now what is becoming obsolete and growing old is ready to vanish away" (Hebrews 8:13, NKJV). The Old Covenant is obsolete in the sense that nothing we can do in the way of works enables us be in right standing with God or earn our salvation. The Old Covenant was about trying to keep the law through works of righteousness to be right standing with God. This is works! The New Covenant is about Jesus removing the curse of the law so we can be right standing with God simply by accepting and believing in Jesus. This is Grace! The Old Covenant system was about earning our salvation through works of righteousness by keeping the law and ceremonial traditions. The New Covenant is about us already being righteous, inheriting salvation and being right standing with God by believing and accepting Jesus into our lives. The love of God is the basis of the new Covenant and it is based on faith. Faith in the belief of Jesus and His work on the cross. Keeping the moral law should now be about 'worship' and 'resisting the devil so he flees from you'. Keeping the law has nothing to do with your salvation or being in right standing with God. Only faith in Jesus can render you righteous and His Blood justifies you.
Christ has redeemed us from the curse of the law, having become a curse for us (for it is written, "Cursed is everyone who hangs on a tree") (Galatians 3:10-13, NKJV).
What actually is the curse of the law? A 'yoke of bondage' which is the penalty for not keeping the Law. The 'curse of the law' was the penalty system of punishment for those that failed to keep the law. The good news is that the penalty system for not keeping the law is gone. WE ARE NO LONGER UNDER THE LAW! The penalties ranged from 'being unclean to the evening' (Leviticus 11:24-28) to 'making an offering' (Leviticus 5:5-6) to being 'cut off' (Leviticus 7:27) and to 'the death penalty' (Exodus 31:14). When we receive the Holy Spirit at the beginning of our salvation, He dwells within our spirit. This is the seal that you are no longer bound to all these things. Jesus took away the curse of the law. You no longer need to keep the law to earn your salvation or be in right standing with God. This is what it means to say 'You are no longer under the law'. You are redeemed through faith only by God's grace by believing in the name of Jesus Christ and what He accomplished for us. No works on our behalf enabled this wonderful freedom. Only through God's grace can we receive this. Jesus freed us from the curse of the law, therefore we are no longer seen as unrighteous. Nothing can make us lose this promise except wilful sinning and rejecting the name of the Lord. The amazing thing about grace is that when you mess up you are still in right standing with God, and you are still entitled to all the Kingdom blessings. The New Testament tells us we are saved as long as we believe and accept Jesus Christ as our Lord and Saviour. This is our guarantee of son-ship with God and the promise of eternal life within His Heavenly Kingdom.
Now that we have established the law is still in effect another problem is that Christians are coming back 'under the law' that God set them free from. Therefore we conclude that a man is justified by faith apart from the deeds of the law (Romans 3:28, NKJV).
For by grace you have been saved through faith, and that not of yourselves; it is the gift of God, not of works, lest anyone should boast (Ephesians 2:8-9, NKJV). Through Grace you have been saved. Saved is Sozo in Greek and means made whole and set free. When you put yourself back under the law you are no longer under Grace. You have become estranged from Christ, you who attempt to be justified by law; you have fallen from grace (Galatians 5:4, NKJV). This is one of the greatest things that ties the hands of God. Trying to justify yourself in the eyes of God is coming under the law. Justify in Greek is dikaioo and means to be freed and render righteous. Righteous in Greek is dikaios and means innocent, faultless, guiltless, approved or acceptable of God.
This is what the Lord spoke to me – "One of the biggest things man does is to try and become holy and righteous in their own strength. Keep Gods law because it is right. Keep Gods law because it is resisting the devil so he will flee from you. Keep Gods law because you love Him. Do not keep My law because you want Me to be pleased with you in the belief you will earn anything from Me as this becomes works. You receive your inheritance as you yield yourself to Christ. His life for your life. Christ fulfilled the law and inherited all the blessings which become yours as you yield your life to Him. Do not keep my law because you want to appear holy in another's eyes. Man is always looking for approval and acceptance. Understanding and repenting for these things enables Jesus to cover you with His blood. Under His blood lies the Grace. Grace equals Gods empowering favour. Man can never be good enough in his or her own strength but man will always keep on trying because that is the nature of a human being. Christ freed you from the law of sin and death but unfortunately human nature always tries to be self-sufficient. Self-sufficiency is the reason man will always separate himself from the Grace of God. The good news is, is that Jesus has reconciled you back to God through His blood. The middle wall of separation was removed when you accepted Jesus as your Lord and Saviour. For He Himself is our peace, who has made both one, and has broken down the middle wall of separation, having abolished in His flesh the enmity, that is, the law of commandments contained in ordinances, so as to create in Himself one new man from the two, thus making peace, and that He might reconcile them both to God in one body through the cross, thereby putting to death the enmity (Ephesians 2:14-15, NKJV). (Although this Scripture is in the context of the separation between Jews and Gentiles the Lord showed me that this also depicts the division between man and God which was represented by the tearing of the veil when Christ died on the cross. This Scripture also depicts the division between soul and spirit. The word 'separation' is actually partition in the KJV and means Phragmos in Greek which is 'That which separates. Prevents two from coming together'. The word 'man' in this Scripture in Greek is Anthropos and means 'To distinguish man from a different race. Two fold nature of man). The only way that wall can be placed back again is if your reject Jesus and walk away. While you are in Jesus no matter how much you separate yourself from the grace of God through self-sufficiency, (as long as you are willing) He will always bring you back into His grace. You fall out, He brings you back." Stand fast therefore in the liberty by which Christ has made us free, and do not be entangled again with a yoke of bondage. Indeed I, Paul, say to you that if you become circumcised, Christ will profit you nothing. And I testify again to every man who becomes circumcised that he is a debtor to keep the whole law. You have become estranged from Christ, you who attempt to be justified by law; you have fallen from grace. For we through the Spirit eagerly wait for the hope of righteousness by faith. For in Christ Jesus neither circumcision nor uncircumcision avails anything, but faith working through love (Galatians 5: 1 -6, NKJV).
O foolish Galatians! Who has bewitched you that you should not obey the truth, before whose eyes Jesus Christ was clearly portrayed among you as crucified? This only I want to learn from you: Did you receive the Spirit by the works of the law, or by the hearing of faith? Are you so foolish? Having begun in the Spirit, are you now being made perfect by the flesh? (Galatians 3:1-3, NKJV). What the above two Scriptures are really saying is, if you try and keep any of the law in the belief that it saves you or makes you right with God, then you must obey every regulation in the whole law. This is because you have cut yourself off from Christ. Keeping the law does not save you or make you right with God - Faith in the work of Jesus on the cross does!
Please note: Just because you have separated yourself from Christ does not mean He has separated Himself from you. The only thing that separates Christ from you is, if you reject Him and tell Him to go away permanently. The separation you have formed between you and Christ by going 'back under the law' becomes a blockage on your end to His outworking Grace.
Another way we can come back 'under the law' is if we take our case straight to the Heavenly Courts and asked for a courtroom session. There are a few Ministries around that do this and I believe this is wrong because in this you are asking God to be a judge and judge you through the legal system. God no longer wants us to see Him as a judge. He wants us to see Him as a loving Father because we have been reconciled through the Blood of Jesus. For the Father judges no one, but has committed all judgment to the Son, that all should honor the Son just as they honor the Father. He who does not honor the Son does not honor the Father who sent Him. "Most assuredly, I say to you, he who hears My word and believes in Him who sent Me has everlasting life, and shall not come into judgment, but has passed from death into life" (John 5:22-24, NKJV). He is no longer a judge, but a Father. There is a mercy seat which is also known as the Throne of Grace. Mercy means atonement. The Throne of Grace is in the most Holy Place. God sits in the Throne of Grace, and through the work Jesus did on our behalf, we can approach God in this place to get help in our time of need (Hebrews 4:16). Jesus is seated at His right hand making intercession for us. The judgement seat is what Christ sits in at His return when He comes to judge the world (2 Corinthians 5:10). Asking for God to judge our case in the courtroom of God is taking God out of the Throne of Grace and into the judgment seat. This is reserved for Christ. There is nowhere in Scripture in the New Testament where one goes to the Heavenly Courts to plead their case. This is getting back into legalism. The devil is a legalist, not us and not Jesus. The New Testament is quite clear, we will be judged when Jesus returns, asking for premature judgement is detrimental to our wellbeing. If you are going back through the legal system to gain your inheritance it means you are coming back 'under the law'. We receive our inheritance through God's grace as we yield ourselves to Christ and as we believe in Him and His work on the cross. We do not receive our inheritance through asking God to judge us through the law. Inheritance is not released through the legal system because we are no longer under the law – we are under Grace. For sin shall not have dominion over you, for you are not under law but under grace (Romans 6:14, NKJV). Although the devil has legal rights to your unyielded areas (areas we have not handed over to Christ) we do not use the legal system to get them back from the enemy. We turn to Jesus, not the Court system and yield these areas to Him to receive freedom. If you use the Court system to inherit or gain back your inheritance you go back under the law and you are no longer under grace! Why would you go back to the Courtroom to fight for what Jesus has already inherited for you? Jesus fulfilled all the requirements of the law and inherited all the blessings. This includes your health, wealth, peace and wellbeing. He already took your place and stood in the gap for you to receive everything God has for you. To receive these blessings you go through Him. You go through Him by giving Him 'you', all of you! In the Old Testament trying to receive the blessings of God through the law brought nothing but death. For the law of the Spirit of life in Christ Jesus has made me free from the law of sin and death (Romans 8:2, NKJV).
But now we have been delivered from the law, having died to what we were held by, so that we should serve in the newness of the Spirit and not in the oldness of the letter (Romans 7:6, NKJV). Why then would you want to go back through the old system of the law to gain access to your inheritance, by using the legal system to receive something that has already been given to you? Faith and belief in Jesus releases these Heavenly blessings to you – not the legal system. For as many as are of the works of the law are under the curse; for it is written, "Cursed is everyone who does not continue in all things which are written in the book of the law, to do them." But that no one is justified by the law in the sight of God is evident, for "the just shall live by faith." Yet the law is not of faith, but "the man who does them shall live by them." Christ has redeemed us from the curse of the law, having become a curse for us (for it is written, "Cursed is everyone who hangs on a tree"), (Galatians 3:10-13, NKJV).
Keeping the law does not heal you, nor enable you to gain your inheritance. Keeping the law enables you to resist the devil so he flees from you. Healing comes when Jesus remits the sin through His Blood and your inheritance is released as you lay down your life and enter into the resurrection life of Jesus. You don't gain your inheritance through keeping the law of God so neither can you gain your inheritance going through the Heavenly Courtroom legal system as this is using the law of God to gain your inheritance! No one is justified (saved or made right with God) by the law in the sight of God. We do not receive our inheritance through asking God to release it through the law. For if the inheritance is of the law, it is no longer of promise; but God gave it to Abraham by promise (Galatians 3:18, NKJV). Inheritance is not released through the legal system because we are no longer under the law – we are under Grace. If you go to the courtroom God cannot activate His grace because you are asking to be judged through the law. The Bible says to go boldly to the Throne of Grace. You are either under law or under grace. You choose which way you want to be judged – through the law or through grace! Galatians 3:13 says we are redeemed from the curse of the law. The curse of the law is the punishment system for sin. You are no longer under the law means you cannot be condemned to death by not keeping the law. But when we are judged, we are chastened by the Lord, that we may not be condemned with the world (1 Corinthians 11:32, NKJV). Going to Court and asking to be judged through the legal system means you are bringing back judgement under the law. You are putting yourself back under the Old Covenant and trying to obtain your inheritance by keeping the law. This means you are indebted to keeping the whole law in order to obtain your freedom and the grace given to you by Christ is no longer available so things will become a whole heap harder. The Bible tells us that we are also judged according to our works (Revelation 20:13). Our works should be done through faith and Gods empowering grace otherwise it becomes dead works. For as the body without the spirit is dead, so faith without works is dead also (James 2:24, NKJV).
***I have had a few people tell me that this courtroom system works and they have experienced breakthrough when they have done it. I asked the Lord about this and He revealed to me that of course it will work because you have legally stripped the legal rights from the enemy. The enemy is a legalist so will have to obey, but at the same time you have also cut yourself off from grace, which is detrimental to your walk with Christ. The enemy knows this and will happily sacrifice an area if it means cutting you off from Christ. There will be a cost for obtaining your freedom in this way, the enemy is clever and knows exactly what he is doing!
After I repented for coming back under the law and seeing God as a judge (because I had been through Heavenly Court Ministry through another's Ministry) I heard the words – "You are going to receive your healing now". Three times I heard these words so I asked God, "Why am I going to be healed now – what has changed?" This is what He spoke – "What was the last thing I broke off you? The law. When Jesus determines that you are ready you will be infilled with more of His power and this will enable you to automatically resist the temptations that come against you. Knowing about His Grace will enable you to remain in His grace. Submit to God, resist the devil and he will flee from you. The more of Him that is in you, the less the spirit of self-sufficiency can separate you from God. God needs to bring you to a place where you can no longer do it. The self-sufficient spirit needs to be broken from you, where you come to recognise your need for Him and for Him alone. In this place, this is where your brokenness becomes His glory - reserved for Him and Him alone. In allowing Me to work with you and reveal the hidden treasures in the word of God it has shown Me that you are a true disciple. One who was chosen by Me for My works and purposes and one that is willing to follow Me through the cross. You asked why you are going to receive your healing now. Simple you have gone through the cross and are ready to receive because you have gone out and found green pasture. Jesus has gone before you and is waiting on the other side of the cross for you to meet Him there. I am the door: by me if any man enter in, he shall be saved, and shall go in and out, and find pasture (John 10:9, KJV). All it takes is a walk of obedience through the trials diligently seeking Him and never letting Him go. Then said Jesus to those Jews which believed on him, If ye continue in my word, then are ye my disciples indeed; And ye shall know the truth, and the truth shall make you free. (John 8:31-32, NKJV). (The word continue in this passage is meno in Greek and means dwell, remain.) He determines how much of yourself you have yielded to Him. It is His heart that gets exchanged for your heart. He knows when you are ready to give to Him and when you are ready to receive from Him. His life for your life. That is the exchange at the Cross. Look to the author and finisher of your race. You cannot hand over your heart to Christ and receive His until you understand exactly what you are giving and understanding exactly what you are receiving. You need to know what it is you are sacrificing for Christ and what it was He sacrificed for you. Understanding what He walked through to appreciate fully what was done on the Cross. He sacrificed His life for you to be set free. Ponder this – mediate on this and see what it really means. The time is now, you have been tested and tried by the fire of God. You have stood, and you have remained in Me. But he that shall endure unto the end, the same shall be saved (Matthew 24:13, KJV)."
(PRAYER) – "Father God in Jesus name I repent for coming back 'under the law' and coming out of the Grace Jesus died for. I repent for seeing You as a judge instead of my Father. Thank You that the finished work on the cross enables You to sit on the mercy seat and not the judgment seat. Your word says that I should follow the law because the law is good, holy and right. The law shows me how I should live. I repent for following the law to become righteous, earn favour, blessings, my inheritance, my salvation, gifts, approval and acceptance from You or others. I should keep the law to resist the devil so he will flee from me and I should keep the law simply because I want to please you because I love You. Pleasing You should never be about rewards and my gain, including wanting You to be pleased with me, as this also becomes about me. I receive my inheritance from Jesus when I yield my spirit, soul and body fully to Him. I understand the sacrifice I am making in regard to this. I also understand and thank Jesus for the sacrifice He made for me to receive my God-given inheritance. I now break the curse of the law which is a yoke of bondage in the name of Jesus Christ over me, my life and my circumstances. Please show me if I ever again become 'Fallen from Grace' so I can repent and again be covered in Your Grace Lord Jesus, Amen."
By Tania Francis