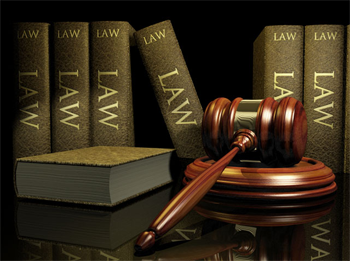 Are Christians Still Obligated To Any Law?
There were four laws in the Old Covenant. What, if any are we still to abide by today? 
Ceremonial: This was the sacrifices, ceremonies, traditions and acts one had to perform for the cleansing of sin and to be right standing before God.  Old Testament sacrifices only purified men to the sanctifying of the flesh and had to be repeated over and over again. The blood of Jesus sanctifies your spirit, soul and body. We no longer need anything external, Our Lord Jesus wrapped it all up.  No more ceremonial law. We do not have to, and should not, kill  birds, goats, sheep, bullocks, lambs, or any other animals. We don't need any more ceremonial practices to be in right standing with God, hallelujah!   You shall keep My statutes. You shall not let your livestock breed with another kind. You shall not sow your field with mixed seed. Nor shall a garment of mixed linen and wool come upon you (Leviticus 19:19, NKJV). What is this saying?  God hates a mixture. Don't mix holy with unholy.  The ceremonial law contains all types of commands and prohibitions concerning food also.  The book of Acts says all animals are now clean and can be eaten.  Clearly these are not for us to attain to today.  In fact, trying to keep these ceremonial practices is an offense to God if we are doing it to justify ourselves before God. Stand fast therefore in the liberty by which Christ has made us free, and do not be entangled again with a yoke of bondage. Indeed I, Paul, say to you that if you become circumcised, Christ will profit you nothing. And I testify again to every man who becomes circumcised that he is a debtor to keep the whole law. You have become estranged from Christ, you who attempt to be justified by law; you have fallen from grace. For we through the Spirit eagerly wait for the hope of righteousness by faith. For in Christ Jesus neither circumcision nor uncircumcision avails anything, but faith working through love (Galatians 5: 1 -6, NKJV). 
O foolish Galatians! Who has bewitched you that you should not obey the truth, before whose eyes Jesus Christ was clearly portrayed among you as crucified? This only I want to learn from you: Did you receive the Spirit by the works of the law, or by the hearing of faith? Are you so foolish? Having begun in the Spirit, are you now being made perfect by the flesh? (Galatians 3:1-3, NKJV).*****What the above two Scriptures are really saying is, if you try and keep any of the law in the belief that it makes you right with God, or saves you then you must obey every regulation in the whole law because you have cut yourself off from Christ. Keeping the law does not make you right with God, or save you - Faith in the work of Jesus on the cross does!
What then does that mean for the feasts and celebrations simply as part of worship?  So let no one judge you in food or in drink, or regarding a festival or a new moon or sabbaths but the substance is of Christ (Colossians 2:16, NKJV). I asked the Lord and this is what I believe He spoke:- "The feasts and celebrations were still observed in the New Testament.  All feasts and celebrations point to Jesus.  Observing these feasts and celebrations is a good thing all Christians should do as part of worship to Me.  To partake means you are worshipping Jesus.  Is it a requirement?  No.  Is it good?  Yes.  Can you be cursed in your flesh if you do not do them?  No - but if you do partake in these feasts and celebrations you will grow in strength and spirit.  All worship is a weapon from Me to you to use against the enemy.  Your spirit, soul and body are blessed when you worship Me.  These feasts and celebrations are worship."  Shortly after this word the Lord led me to a Scripture in Zechariah which shows there is an even greater emphasis in regard to the Feast of Tabernacles. The second half of Zechariah fortells of the return of the Lord to the promised land (Israel/Jerusalem) where He will dwell with the remaining believers for 1000 years. Then the survivors from all the nations that have attacked Jerusalem will go up year after year to worship the King, the LORD Almighty, and to celebrate the Feast of Tabernacles. If any of the peoples of the earth do not go up to Jerusalem to worship the King, the LORD Almighty, they will have no rain.  If the Egyptian people do not go up and take part, they will have no rain. The LORD will bring on them the plague he inflicts on the nations that do not go up to celebrate the Feast of Tabernacles.  This will be the punishment of Egypt and the punishment of all the nations that do not go up to celebrate the Feast of Tabernacles (Zechariah 14:16-19).  The Feast of Tabernacles, or Sukkot, is the third great annual pilgrimage festival when the Jewish people gather together in Jerusalem not only to remember God's provision in the Wilderness but also to look ahead to that promised time of the return of the Lord when all nations will flow to Jerusalem to worship the Lord. During the time of the return of the Lord Jesus Christ the entire world will celebrate this feast because I believe it will mark the return of Jesus to the earth. At that time all nations will be required to join in this yearly gathering, but for now it is voluntary.
Civil Law: Laws governing the Civil Penalties for Crimes within the Theocracy of Israel.  Theocracy is a system of Government in which Priests rule in the name of God.  This clearly is no longer in effect today. 
Moral Law:  It tells us RIGHT AND WRONG regarding conduct and character.  Right and wrong is defined only by God.  The law of God which prescribes the moral or social duties, and prohibits the violation of them. The Law of God is His character.  The very essence of Who He is.  God doesn't change. The Ten Commandments and various other commands given to Moses and the Prophets cover what God views as RIGHT and WRONG.  The Law of God is in our minds and written on our hearts. This is His Moral Law.  The Bible tells us not to sin.  Breaking the moral law of God is a sin. Operating in the works of the flesh is a sin. Now the works of the flesh are manifest, which are these; Adultery, fornication, uncleanness, lasciviousness, Idolatry, witchcraft, hatred, variance, emulations, wrath, strife, seditions, heresies, Envyings, murders, drunkenness, revellings, and such like: of the which I tell you before, as I have also told you in time past, that they which do such things shall not inherit the kingdom of God. But the fruit of the Spirit is love, joy, peace, longsuffering, gentleness, goodness, faith, Meekness, temperance: against such there is no law (Galatians 5:19-23, KJV). Gods moral law is all about love - Loving God, loving ourselves and loving others! As Christians God requires us to still abide by His Moral Law of LOVE. As ambassadors of Christ we must be seen to be different to the world. Adhering to the Law of God is also a form of worship.  It shows Him we love and respect Him. God gave us a New Covenant. For if that first covenant had been faultless, then no place would have been sought for a second.  Because finding fault with them, He says: "Behold, the days are coming, says the Lord, when I will make a new covenant with the house of Israel and with the house of Judah— not according to the covenant that I made with their fathers in the day when I took them by the hand to lead them out of the land of Egypt; because they did not continue in My covenant, and I disregarded them, says the Lord.  For this is the covenant that I will make with the house of Israel after those days, says the Lord: I will put My laws in their mind and write them on their hearts; and I will be their God, and they shall be My people" (Hebrews 8:7-10, NKJV).
In that He says, "A new covenant," He has made the first obsolete. Now what is becoming obsolete and growing old is ready to vanish away" (Hebrews 8:13, NKJV).  The Old Covenant is obselete in the sense that nothing we can do in the way of works enables us be in right standing with God or earn our salvation.  The Old Covenant system was about earning our salvation through works of righteousness by keeping the law and ceremonial traditions. The New Covenant is about us already being righteous, inheriting salvation and being right standing with God by believing and accepting Jesus into our lives. The love of God is the basis of the new Covenant and it is based on faith.  Faith in the belief of Jesus and His work on the cross. Keeping the moral law should now be about 'worship' and 'resisting the devil so he flees from you'.  Keeping the law has nothing to do with your salvation or being in right standing with God.  Only faith in Jesus can render you righteous and His Blood justifies you.
What about the Sabbath? I asked the Lord about the Sabbath and whether we are still supposed to observe a Holy day where we cease from all works and just worship Him.  This is the answer I received: - "What is the Sabbath?  It is a day of observation to Me!  'Works' in this instance is defined as man doing something for self-gain. Cease from all works and come before Me.  It is laying aside self. Should you still observe the Sabbath?  The Sabbath is no longer about one day – it is about total yielding of oneself to God so the old man is no longer active.  The new man is the new man in Christ - the old ceases to exist.  No more works – just resting in Me to do what I have called you to do.  Total reliance on Me and not on self.  The Sabbath was in the Old Covenant one day committed to God.  The Sabbath in the New Covenant becomes greater – total commitment to God to cease from all works so 'God' in you can be glorified. Only one day was required because without Christ in them they could not cease from works in all things on their own.  The Sabbath commitment is greater.  To fulfil this all you need to do is allow Christ in you to rise up and complete His good work in you!"
Health: These are laws that God gave His people to keep them healthy and free from disease. It included specific instructions on what animals could and couldn't be eaten as well as sanitary practices to avoid otherwise you could become unclean.  I don't believe we can now become unclean from external practices such as touching someone who is unclean due to the righteousness and blood of Christ living within us.  Only the power of God can cleanse those things which are unclean - Jesus Himself touched lepers and unclean people whom became healed. They could not contaminate Him and make Him unclean, nor can they externally contaminate us and make us unclean whilst the power of Christ is in us. And as He spoke, a certain Pharisee asked Him to dine with him. So He went in and sat down to eat.  When the Pharisee saw it, he marveled that He had not first washed before dinner. Then the Lord said to him, "Now you Pharisees make the outside of the cup and dish clean, but your inward part is full of greed and wickedness.  Foolish ones! Did not He who made the outside make the inside also?  But rather give alms of such things as you have; then indeed all things are clean to you (Luke 11:37-41, NKJV). We can still however defile ourselves and inherit an unclean spirit within our flesh when we enter into sin such as adultery, promiscuity etc....  The Lord once showed me that being in the deliverance area that demons would spit at me frequently and cover me spiritually with defilement.  I could even smell them when they would do this.  It is a good idea periodically to ask the Holy Spirit to give you a spiritual shower to cleanse you from any defilement after you have repented for any unclean acts and practices. 
Now the Spirit expressly says that in latter times some will depart from the faith, giving heed to deceiving spirits and doctrines of demons,  speaking lies in hypocrisy, having their own conscience seared with a hot iron,  forbidding to marry, and commanding to abstain from foods which God created to be received with thanksgiving by those who believe and know the truth.  For every creature of God is good, and nothing is to be refused if it is received with thanksgiving;  for it is sanctified by the word of God and prayer (1 Timothy 4:1-5,NKJV). In regard to food the word of God says that we need to pray and sancify all food with thanksgiving before eating which keeps it clean.  If we haven't done this each time it may be a good idea to repent for the eating of any food that has been sacrificed to idols and/or deemed uncleaned, and for eating without thanksgiving. The condition of our heart and what comes out of our mouth however is the thing that can defile us. Not what goes into the mouth defiles a man; but what comes out of the mouth, this defiles a man" (Matthew 15:11, NKJV).  We can also still suffer serious disease and ailments when we don't abide by the moral law of God. "If you diligently heed the voice of the  Lord your God and do what is right in His sight, give ear to His commandments and keep all His statutes, I will put none of the diseases on you which I have brought on the Egyptians. For I am the Lord who heals you" (Exodus 15:26, NKJV). I believe this still applies today. 
Why and how when Jesus took the curse of  the Law? 
For as many as are of the works of the law are under the curse; for it is written, "Cursed is everyone who does not continue in all things which are written in the book of the law, to do them." But that no one is justified by the law in the sight of God is evident, for "the just shall live by faith." Yet the law is not of faith, but "the man who does them shall live by them. "Christ has redeemed us from the curse of the law, having become a curse for us (for it is written, "Cursed is everyone who hangs on a tree") (Galatians 3:10-13, NKJV).
"Do not think that I came to destroy the Law or the Prophets. I did not come to destroy but to fulfil.  For assuredly, I say to you, till heaven and earth pass away, one jot or one tittle will by no means pass from the law till all is fulfilled" (Matthew 5:17-18, NKJV).
What actually is the curse of the law? The 'curse of the law' was the penalty system of punishment for those that failed to keep the law. A 'yoke of bondage' which is the penalty for not keeping the Law. The penalties ranged from 'being unclean to the evening' (Leviticus 11:24-28) to 'making an offering' (Leviticus 5:5-6) to being 'cut off' (Leviticus 7:27) and to 'the death penalty' (Exodus 31:14). Keeping the Law was all about trying to earn favor with God, and trying to earn our own salvation. It was about performance orientation and good works to try and please God. The curse of the law is the punishment system of failing to please God because of entering into sinful practices. When we receive the Holy Spirit at the beginning of our salvation, He dwells within our spirit. This is the seal that you are no longer bound to all these things.  Jesus took away the curse of the law. You no longer need to keep the law to earn your salvation or be in right standing with God. This is what it means to say 'You are no longer under the law'. You are redeemed through faith only by God's grace by believing in the name of Jesus Christ and what He accomplished for us. No works on our behalf enabled this wonderful freedom.  Only through God's grace can we receive this. Jesus freed us from the curse of the law, therefore we are no longer seen as unrighteous. Nothing can make us lose this promise except wilful sinning and rejecting the name of the Lord. The amazing thing about grace is that when you mess up you are still in right standing with God, and you are still entitled to all the Kingdom blessings. The New Testament tells us we are saved as long as we believe and accept Jesus Christ as our Lord and Saviour.  This is our guarantee of son-ship with God and the promise of eternal life within His Heavenly Kingdom. 
There is much conflict in regard to our salvation, whether we can still have demons, are curses still active today? etc...... Many believe that because the law 'wasn't' abolished they need to strive to keep the law or they may lose their salvation.  Others think that 'all' is done so they are free and are no longer bound to anything. They believe we are redeemed from all curses and they can no longer affect us.  I believe that both are incorrect beliefs.  Jesus says He comes not to abolish the law but to fulfil the law. Do not think that I came to destroy the Law or the Prophets. I did not come to destroy but to fulfil (Matthew 5:17, NKJV). I took the word fulfil back to Greek, which is pleroo and is translated to make full, to fill up, to fill to the full – to cause to abound, to furnish or supply liberally, to 'complete' and 'to carry through until the end'. Jesus fulfilled the whole requirements of the law so we didn't have to. Why?  Because in our own strength it was impossible! His words 'It is done" means He fulfilled the requirements of the law set by God to inherit all that God had promised through the keeping of the law. Jesus then comes to complete and carry through to the end the fulfillment of His work on the cross 'through us' as we allow Him to sanctify and cleanse us from all sin through His Holy Spirit working in us. He helps us to achieve this. Gods objective is to transform us into the express image of His son Jesus.  This is possible and can happen to us whilst on earth.  It is when we are glorified - walking in the fullness of God with no spot or wrinkle, then and only then has Jesus completely fulfilled the law through us. In the next verse He goes on to say; For assuredly, I say to you, till heaven and earth pass away, one jot or one tittle will by no means pass from the law till all is fulfilled (Matthew 5:18, NKJV). Currently Heaven and earth have not passed away!  This is still to come.
The law was never taken away because it is now in our minds and  written in our hearts.  God's Law is Gods moral character of RIGHT and WRONG, Righteousness, Truth and most importantly LOVE. Jesus said to him, "'You shall love the LORD your God with all your heart, with all your soul, and with all your mind'. This is the first and great commandment. And the second is like it: 'You shall love your neighbour as yourself.' On these two commandments hang all the Law and the Prophets" (Matthew 22:37-40, NKJV).  What God requires of us is to walk in love. The law of love contains within it all the old law including the Ten Commandments and the law given to the people by the prophets. In fact Jesus took the Ten Commandments and put an even greater emphasis on them. The Ten Commandments told us that we should not murder.  Jesus told us that hate is as murder.  The Ten Commandments told us that we should not commit adultery.  Jesus told us that if we look at another with lust in our hearts we are committing adultery. He never removed the law - he upgraded it and put even greater emphasis on it! When we walk in love loving ourselves, loving others and loving God we are not breaking any of the law because love covers it all! Loving God is hating what God hates. Instead of seeing the law and focusing on the law it is actually far easier to instead focus on love - which is walking with Him in a personal relationship focused on loving Him, loving others and loving ourselves. When we walk contrary to the word of God we are actively sinning.  Walking contrary to God's word is clearly the moral commands He gave to Moses and the Prophets. We are opening ourselves up to satan and his demons when we do not abide by them.  We give him a opportunity to inflict us. We are walking in the flesh and not in the spirit.  Are we still saved at this point?  Of course!  Are we still loved by God at this point?  Of course!  This is the message which we have heard from Him and declare to you, that God is light and in Him is no darkness at all. If we say that we have fellowship with Him, and walk in darkness, we lie and do not practice the truth. But if we walk in the light as He is in the light, we have fellowship with one another, and the blood of Jesus Christ His Son cleanses us from all sin. If we say that we have no sin, we deceive ourselves, and the truth is not in us. If we confess our sins, He is faithful and just to forgive us our sins and to cleanse us from all unrighteousness. If we say that we have not sinned, we make Him a liar, and His word is not in us (1 John 1:5-10, NKJV).
We can still inherit curses in our bodies and in our lives when we walk contrary to the law! Deuteronomy 28:45-46, (NKJV) - "Moreover all these curses shall come upon you and pursue and overtake you, until you are destroyed, because you did not obey the voice of the Lord your God, to keep His commandments and His statutes which He commanded you.  And they shall be upon you for a sign and a wonder, and on your descendants forever.  Please note here the word forever! We see on one hand that it is done, yet on the other we are being inflicted.
Why does satan still have access to us when we are born-again?  God gave me a wonderful revelation on this. As far as God is concerned the work is done.  Jesus has offered His life for our life.  All we need to do is take it by submitting our spirits/souls, bodies, and entire lives to Jesus.  It is a swap. This is harder than we think.  There are many areas in our lives that we want to hold on to.  We cling to these areas and stubbornly refuse God access to them.  Sometimes we may think we are yielding them, but God sees our heart and knows when we are not.  This poses a problem!  Any area not submitted to God is not brought under the Blood of Christ.  These areas have not passed through the cross.  They are unsanctified. They are still fleshly. This means it stays in the hands of the devil.  The devil has legal rights over these areas. We may need repentance, deliverance and healing in those areas before we can let them go and accept Christ into them. All unyeilded areas are still seen as sin and need to be confessed, sanctified and renewed. This is where confession, repentance and renewing our mind with the Word of God come in.  Repentance enables God to forgive us in our soulish/fleshly areas, it breaks the legal right of satan and allows healing to take place. The Scriptures clearly show us that God can only forgive our flesh when we a). Confess our sins and repent (turn away) - true repentance is when we come into agreement with what the word of God says about sin, and b). When we forgive those who have trespassed against us.  "For if you forgive men their trespasses, your heavenly Father will also forgive you. But if you do not forgive men their trespasses, neither will your Father forgive your trespasses" (Matthew 6:14-15, NKJV).
If we say that we have no sin, we deceive ourselves, and the truth is not in us. If we confess our sins, He is faithful and just to forgive us our sins and to cleanse us from all unrighteousness. If we say that we have not sinned, we make Him a liar, and His word is not in us (1 John 1: 8-10, NKJV).  
Clearly Christians can still be sick in their bodies, emotionally wounded, struggling with money, growing old, and much more.  What Jesus did was give us a guarantee of eternal life in Heaven no matter what.  The only thing that can nullify this, is, if we walk away and reject Jesus Christ.  Our physical bodies and our souls are not made new at the beginning of our salvation.  This is the walk we must go through to crucify the flesh. There is an old man and a new man. The flesh is the physical body and carnal nature of man.  The carnal nature of man is our soul(heart) which is our mind, will, emotions and evil conscience.  I believe that when all unyielded areas pass through the cross we will no longer sin. We will be so changed that sin will no longer have dominion over us.  It is all the old areas within us that are still carrying all the baggage.  The new is new and won't receive curses, demons or even want to walk contrary to the Moral statutes of God.  
How do we do this?  The first step is to pray and ask God for more of His perfect love.  Only through His love can we love Him, ourselves and others in the way we should.  We need to also declare out loud the promises of God.  We need to feed and empower our born-again spirit.  We need to also ask God to shine His light into the sin that is still within our fleshly areas.  We then need to confess (admit or state that one is at fault) these sins that the Holy Spirit shows us and repent (feel or express sincere regret or remorse about one's wrongdoing or sin). The freedom comes when we come into alignment with what God says is wrong.  Repentance must come from the heart; I believe that you can only be forgiven when you repent with a sincere heart. Although our flesh may not be set free, you are still saved and you are still loved!  When we truly hate what is evil in God's sight, then we are set free.  It is a process.
Demonic spirits will live in the areas of our flesh (soul and physical body) that are not born again. We need deliverance.  We also need to learn how to deliver ourselves.  It is actually very simple.  Satan keeps deliverance out of churches because he is so afraid of it.  If you are aware you have areas in your life that you cannot overcome, chances are a demon is living in there creating a stronghold.  Any attributes in your life that do not reflect the fruit of the Holy Spirit such as pride, anger, fear, judging, unforgiveness, sadness, fatigue, worry, etc are more than likely a demon.  Demons are nothing more than unpleasant attributes living in our fleshly selves.  We need to cast them out after confessing and repenting in the name of Jesus Christ.  Here is an example of a simple prayer regarding pride in your life: "Dear God I confess to You the sin of pride.  Please help me to remove all pride from my life.  I give You permission to strip all pride from me.  I ask that You bring me to a place of true humility.   I command all pride and everything with pride to leave immediately in the name of Jesus Christ, Amen!"
Grace is an amazing gift given to us by God.  We didn't earn it, it was free because God loves us so much. Grace, however doesn't mean that we can't get afflicted when we walk contrary to the Moral Statutes of God. Walking contrary to the Word of God is an unyielded area.  We are not yielding to God's Moral Law.  It would be ludicrous to think we can walk contrary to Him and not be disciplined in any way.  Like any good Father God wants to teach us right from wrong. Blessed is the one you discipline, LORD, the one you teach from your law (Psalm 94:12, NIV). God's grace enables us to be human.  We can 'mess-up' but still have that golden ticket to Heaven.  That to me, is the ultimate freedom!
See also Grace versus Works as this can be a huge unyielded area
By Tania Francis