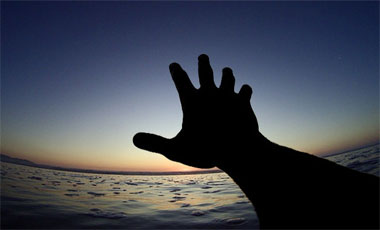 Can We Lose Our Salvation?
There is a great debate among the Christians about whether you can lose your salvation or not.  There are Scriptures to support this argument and Scriptures against. I have put together Scriptures that support both sides.
Scriptures that show you can lose your salvation: - For if we sin willfully after we have received the knowledge of the truth, there no longer remains a sacrifice for sins, but a certain fearful expectation of judgment, and fiery indignation which will devour the adversaries. Anyone who has rejected Moses' law dies without mercy on the testimony of two or three witnesses. Of how much worse punishment, do you suppose, will he be thought worthy who has trampled the Son of God underfoot, counted the blood of the covenant by which he was sanctified a common thing, and insulted the Spirit of grace? (Hebrews 10:26-29, NKJV).  ****** The term willfully is hekousious in Greek and means willingly (as opposed to sinning from weakness or ignorance).  Willfully sinning is sinning without remorse.  Repentance earns the forgiveness.
For it is impossible for those who were once enlightened, and have tasted the heavenly gift, and have become partakers of the Holy Spirit, and have tasted the good word of God and the powers of the age to come, if they fall away, to renew them again to repentance, since they crucify again for themselves the Son of God, and put Him to an open shame (Hebrews 6:4-6, NKJV).
This is a faithful saying: For if we died with Him, We shall also live with Him. If we endure, We shall also reign with Him. If we deny Him, He also will deny us (2 Timothy 2:11-12, NKJV).
Scriptures that show you cannot:- Who shall separate us from the love of Christ? Shall tribulation, or distress, or persecution, or famine, or nakedness, or peril, or sword? As it is written: "For Your sake we are killed all day long; We are accounted as sheep for the slaughter." Yet in all these things we are more than conquerors through Him who loved us. For I am persuaded that neither death nor life, nor angels nor principalities nor powers, nor things present nor things to come, nor height nor depth, nor any other created thing, shall be able to separate us from the love of God which is in Christ Jesus our Lord (Romans 8:35-39, NKJV).
For by grace you have been saved through faith, and that not of yourselves; it is the gift of God, not of works, lest anyone should boast (Ephesians 2:8-9, NKJV).  ******* The word of God says that the gifts of God are irrevocable. For the gifts and the calling of God are irrevocable (Romans 11:29, NKJV).
And I give them eternal life, and they shall never perish; neither shall anyone snatch them out of My hand. My Father, who has given them to Me, is greater than all; and no one is able to snatch them out of My Father's hand (John 10:28-29, NKJV).
How confusing - it seems that Gods word all too often does this. What then is one to do? This is where the spoken word from the Holy Spirit comes into play.  You need to seek the Holy Spirit to see what the truth is.  All too often we discern what the word of God is saying from our own flesh.  When you seek the Holy Spirit He will show you the truth and the opposing Scriptures will suddenly make sense.  You will see that they don't oppose each other at all.  In fact they will all become part of a bigger picture.   In regard to whether you can lose your salvation this is the revelation He spoke to me: "You can lose your salvation but the truth is I won't let you." Isn't the Holy Spirit amazing - such a simple solution to the two opposing teams.  This simple answer shows that both sides of the debate are correct. It shows us not to fear losing our salvation but it also shows us not to abuse the Grace Of God and continue sinning. Paul says it so beautifully in Romans 6:1-4:- What shall we say then? Shall we continue in sin that grace may abound? Certainly not! How shall we who died to sin live any longer in it? Or do you not know that as many of us as were baptized into Christ Jesus were baptized into His death? Therefore we were buried with Him through baptism into death, that just as Christ was raised from the dead by the glory of the Father, even so we also should walk in newness of life.  
 God will not take your salvation from you as it is a free gift and to do this would make God a liar.  His gifts according to (Romans 11:29) are irrevocable.  To lose our salvation I believe is our choice. In a nutshell if you are truly saved any sinning you do no matter how hurt or angry you were at the time there will come a time when your heart will soften and you will repent and ask for forgiveness.  Your born-again spirit cannot sin - it is your God-conscience and will always convince you to do the right thing.  The soul is always competing against the born-again spirit.  Sin however will always have a negative consenquence - this means your earthly life, soul and physical body can be negatively affected but as long as the living God is in your Spirit He will not let you come to a place so severe that you will lose your salvation!
The real answer here is, 'God will never let you go' - but it is your choice to decide if you will you let Him go'?
"I am the true vine, and My Father is the vinedresser.  Every branch in Me that does not bear fruit He takes away; and every branch that bears fruit He prunes, that it may bear more fruit. You are already clean because of the word which I have spoken to you.  Abide in Me, and I in you. As the branch cannot bear fruit of itself, unless it abides in the vine, neither can you, unless you abide in Me.
"I am the vine, you are the branches. He who abides in Me, and I in him, bears much fruit; for without Me you can do nothing. If anyone does not abide in Me, he is cast out as a branch and is withered; and they gather them and throw them into the fire, and they are burned. If you abide in Me, and My words abide in you, you will ask what you desire, and it shall be done for you.  By this My Father is glorified, that you bear much fruit; so you will be My disciples (John 15:1-8, NKJV).
By Tania Francis