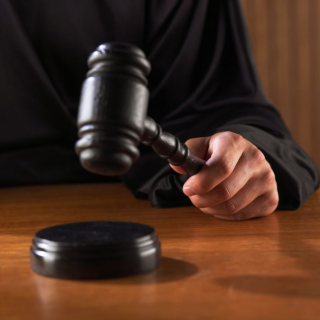 Condemnation
 I have often heard people telling others that even though they are entering into sinful practices that there is now no condemnation in Christ Jesus (Romans 8:1).
What is condemnation?  According to the Bible the passage in Romans 8:1 the word condemnation in Greek it is Krisis and means a separating, sundering, separation. A trial, contest. selection. Judgment. Opinion or decision given concerning anything esp. concerning justice and injustice. Right or wrong sentence of condemnation, damnatory judgment, condemnation and punishment.
Verily, verily, I say unto you, He that heareth my word, and believeth on him that sent me, hath everlasting life, and shall not come into condemnation; but is passed from death unto life (John 5:24, KJV). 
He that believeth on him is not condemned: but he that believeth not is condemned already, because he hath not believed in the name of the only begotten Son of God (John 3:18, KJV).
Therefore as by the offence of one judgment came upon all men to condemnation; even so by the righteousness of one the free gift came upon all men unto justification of life (Romans 8:15, KJV). These Passages show us that once we believe and accept Jesus as our Lord and Savior we pass from the judgment of death, separation from God and damnation to Hell into life.  We are no longer condemned with the world. 
That is great news but is that all the Bible has to say about condemnation? There is therefore now no condemnation to them which are in Christ Jesus, who walk not after the flesh, but after the Spirit. For the law of the Spirit of life in Christ Jesus hath made me free from the law of sin and death. For what the law could not do, in that it was weak through the flesh, God sending his own Son in the likeness of sinful flesh, and for sin, condemned sin in the flesh: That the righteousness of the law might be fulfilled in us, who walk not after the flesh, but after the Spirit. For they that are after the flesh do mind the things of the flesh; but they that are after the Spirit the things of the Spirit. For to be carnally minded is death; but to be spiritually minded is life and peace. Because the carnal mind is enmity against God: for it is not subject to the law of God, neither indeed can be. So then they that are in the flesh cannot please God. But ye are not in the flesh, but in the Spirit, if so be that the Spirit of God dwell in you. Now if any man have not the Spirit of Christ, he is none of his. And if Christ be in you, the body is dead because of sin; but the Spirit is life because of righteousness. But if the Spirit of him that raised up Jesus from the dead dwell in you, he that raised up Christ from the dead shall also quicken your mortal bodies by his Spirit that dwelleth in you. Therefore, brethren, we are debtors, not to the flesh, to live after the flesh. For if ye live after the flesh, ye shall die: but if ye through the Spirit do mortify the deeds of the body, ye shall live (Romans 8:1-13, KJV). This Passage reiterates the truth that there is no condemnation to those who are in Christ Jesus but it also adds a bit more to this statement which says 'who walk not after the flesh, but after the Spirit'.  What does this mean? Does it mean if we walk in the flesh we are condemned?  Further down it says 'But ye are not in the flesh, but in the Spirit, if so be that the Spirit of God dwell in you'. Does this statement mean it is impossible to walk in the flesh because the Spirit of God is in you?  I decided to unpack these  Scriptures and take them back to the original Greek transcripts to see what they really say and mean.
There is therefore now no condemnation to them which are in Christ Jesus, who walk not after the flesh, but after the Spirit.  The word 'walk' in this passage is Peripateo and means 1) Hebrew for, to live 1a) to regulate one's life 1b) to conduct one's self 1c) to pass one's life. 
The word 'after' is Kata and means down from, throughout, according to, toward, along.
But ye are not in the flesh, but in the Spirit, if so be that the Spirit of God dwell in you. The word 'in' is En and means by, with.
Therefore, brethren, we are debtors, not to the flesh, to live after the flesh. For if ye live after the flesh, ye shall die: but if ye through the Spirit do mortify the deeds of the body, ye shall live.  The word 'Mortify' is Thanatoo and means To put to death.
In my understanding of what these passages are saying I have written them as I understand them, 'There is no condemnation to those in Christ Jesus who regulate one's life following and obeying the Spirit of God.  If you regulate your life following and obeying the flesh you will experience condemnation and judgment and die an eternal death in Hell.  The Good News of Christ is that the Spirit of God dwells in you so you are not enslaved or bound to obeying the flesh.  If you work with the Holy Spirit and put to death the deeds of the body you will live'.  What this means then is that there is no condemnation to those in Christ Jesus even when you mess up but if you continue to abound in walking in the flesh whilst disobeying the Holy Spirit and ignoring His conviction and doing your own thing you run the risk of eternal damnation.
When I hear someone telling another person who is actively sinning that there is no condemnation, the worry for me is that without any further teaching, the person sinning might miss the conviction of the Holy Spirit and believe that Grace has them so covered in their sins that there is no accountability. I have seen first-hand the destruction of what walking in the works of the flesh can do. Walking in the flesh gives the enemy power over you (Ephesians 4:27). Although there is no condemnation (separation from God and damnation to Hell), there is still some serious physical and spiritual consequences Be not deceived; God is not mocked: for whatsoever a man soweth, that shall he also reap. For he that soweth to his flesh shall of the flesh reap corruption; but he that soweth to the Spirit shall of the Spirit reap life everlasting. And let us not be weary in well doing: for in due season we shall reap, if we faint not (Galatians 6:7-9, KJV).
Walking in the Spirit means that you allow the Holy Spirit to show you when you are walking contrary to God's commands and then in obedience turning away from them and toward Him.  God requires us to live a life reflecting the fruit of His righteousness. We need to be seen to be different from the world. If any sin is a weakness in your life and you find it difficult to overcome then ask Him to help you.  As long as you are working with Him and acknowledging the sin there is no condemnation.  It doesn't matter how long it takes to get it sorted because you are still seeking the Lord and having a relationship with Him. Dismissing the sin and believing it is fine and you are covered by Grace is a dangerous area to get into. The Bible is very clear that wilful sinning (where one sins willingly with no remorse) is an area where one is in danger of coming under condemnation. For if we sin wilfully after we have received the knowledge of the truth, there no longer remains a sacrifice for sins, but a certain fearful expectation of judgment, and fiery indignation which will devour the adversaries. Anyone who has rejected Moses' law dies without mercy on the testimony of two or three witnesses.  Of how much worse punishment, do you suppose, will he be thought worthy who has trampled the Son of God underfoot, counted the blood of the covenant by which he was sanctified a common thing, and insulted the Spirit of grace?  For we know Him who said, "Vengeance is Mine, I will repay," says the Lord.  And again, "The LORD will judge His people." It is a fearful thing to fall into the hands of the living God.  (Hebrews 10:26-31, NKJV).
A Christian life is a life of following in His ways. This includes confessing sins one to the other, repenting to God, praying for one another, turning away from sin and continually asking for God's help when it is too difficult. It is about relationship with Him and not going against Him and turning away from the world and wanting to be changed into a Christ-like creation.
As I was studying this, I came across some other verses in the Bible about condemnation.
Judge not, and ye shall not be judged: condemn not, and ye shall not be condemned: forgive, and ye shall be forgiven. (Luke 6:37, KJV).
Grudge not one against another, brethren, lest ye be condemned: behold, the judge standeth before the door (James 5:9, KJV).  These Scriptures show us that judging one another allows us to come under condemnation.  The word condemnation in these passages is Katadikázō and means to adjudge against, i.e. pronounce guilty: condemn. This passage of condemning one who is judging another interestingly did not list damnation or separation in its meanings as it did with the other passage but instead a judgement of guilt. The Bible tells us to rightly divide the word of truth which means we are to shun wrong teaching and hold fast to His truth but this does not mean we criticize and judge one another.  The word tells us to love one another as He loves us and that we are to encourage and compliment one another.  If a brother or sister is doing something that is not of God then we are to correct and teach in love. Although these Scriptures show we receive judgment and condemnation when we judge and condemn others it does not mean separation from God or losing our salvation because John 3:16 tells us we are saved and justified by faith in Jesus. It is however a warning that the consequences of these actions is great. 
And when he had given thanks, he brake it, and said, Take, eat: this is my body, which is broken for you: this do in remembrance of me. After the same manner also he took the cup, when he had supped, saying, this cup is the new testament in my blood: this do ye, as oft as ye drink it, in remembrance of me. For as often as ye eat this bread, and drink this cup, ye do shew the Lord's death till he come. Wherefore whosoever shall eat this bread, and drink this cup of the Lord, unworthily, shall be guilty of the body and blood of the Lord. But let a man examine himself, and so let him eat of that bread, and drink of that cup. For he that eateth and drinketh unworthily, eateth and drinketh damnation to himself, not discerning the Lord's body. For this cause many are weak and sickly among you, and many sleep. For if we would judge ourselves, we should not be judged. But when we are judged, we are chastened of the Lord, that we should not be condemned with the world. Wherefore, my brethren, when ye come together to eat, tarry one for another. And if any man hunger, let him eat at home; that ye come not together unto condemnation. And the rest will I set in order when I come (1 Corinthians 11:24-34, KJV).
The Lord once told me when taking communion, it is always good to reflect on how we are not righteous or worthy in our own strength or through our own good works to partake in the blessings of God and to thank Jesus for covering us. The Bible teaches that our own righteousness is as filthy as rags and that our righteousness comes from the robe of righteousness which Jesus clothes us in when we are saved. It is important to note however that although we are to judge ourselves worthy only to partake of all Christ has for us through His righteousness this does not mean we are to see ourselves as worthless.  God loves us so much that although sin separated us from Him and His Kingdom He sent Christ to cover us so that we would reconciled back to Him again. The Bible teaches that every person has inherent worth and value as a creation of God and that God loved us before we were even born. Our worthiness is not based on our own achievements or actions but is rooted in God's love and grace, which are extended to all who believe in Him.
Another way we can come under condemnation is when we do not obey those whom God has put in authority and leadership over us. Let every soul be subject unto the higher powers. For there is no power but of God: the powers that be are ordained of God. Whosoever therefore resisteth the power, resisteth the ordinance of God: and they that resist shall receive to themselves damnation (Romans 13:1-2, KJV).
Damnation in Greek is Krima and means a decree, judgements. Condemnation of wrong, the decision (whether severe or mild) which one passes on the faults of others. Again there seems to be no separation from God or damnation to hell (losing your salvation) but instead a serious consequence of judgement.  Obeying the Higher Powers however does not mean that you are to obey anyone in authority over you if they want you to walk or do anything that is contrary to the ways of God.
Another way is when your own tongue rises against you in judgement in the form of putting yourself down and believing you are worthless.  The word of God says when someone rises against you in judgement they come under condemnation. If you are coming against yourself in judgement and condemnation you are also condemning yourself. No weapon that is formed against thee shall prosper; and every tongue that shall rise against thee in judgment thou shalt condemn. This is the heritage of the servants of the LORD, and their righteousness is of me, saith the LORD (Isaiah 54:17, KJV).
So, to conclude we see that we are no longer under condemnation (separated from God and damned to Hell) because we are covered by Christ in our sins when we choose to follow after Him but we can be afflicted negatively through our wrongful actions when we walk according to the flesh. The consequences also appear to be greater when we are condemning, judging ourselves and others, and also when resisting those in authority over us.
(PRAYER) – "Father God I repent in Jesus name for anytime I resisted the conviction of the Holy Spirit and did not confess my sin because of the belief I was under grace and no longer accountable for my sins and actions. I repent for every time my tongue rose up in judgement and condemnation against myself or another and when I did not obey those in authority over me.  I now break off all condemnation from myself and off those I judged and condemned in Jesus name. I ask You Holy Spirit to continue to convict me of sin and teach me how to live in accordance with Your Kingdom.  I ask You also Holy Spirit to teach me the difference between rightly dividing Your word of truth and correcting in love as opposed to when I am judging and condemning others. Thank You, In Jesus name, Amen."
By Tania Francis