Why Do We Need To Be Sanctified?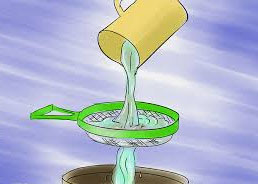 For God so loved the world that He gave His only begotten Son, that whoever believes in Him should not perish but have everlasting life (John 3:16, NKJV).
For by grace you have been saved through faith, and that not of yourselves; it is the gift of God, not of works, lest anyone should boast (Ephesians 2:8-9, NKJV). The word for saved in Greek is Sozo and means save, make whole, and heal.
We who are Jews by nature, and not sinners of the Gentiles, knowing that a man is not justified by the works of the law but by faith in Jesus Christ, even we have believed in Christ Jesus, that we might be justified by faith in Christ and not by the works of the law; for by the works of the law no flesh shall be justified (Galatians 2:15-16, NKJV). The word justified in Greek is Dikaioo and means to be rendered righteous.
We see by these three Scriptures that for us to be saved, healed, made whole, and rendered righteous all we have to do is believe that Jesus Christ is the Messiah (God made flesh), and accept Him as our Lord and Saviour in the understanding that we cannot achieve these things through our own works. This is Grace. I have noticed that there is so much teaching today about Grace and what Jesus did for us, but very little teaching about sanctification and what Jesus is still doing through us. Being sanctified is painful but an equally important part of the message of the Cross and our salvation. So many do not recognise this process believing it was all done and completed when they accepted Jesus as their Lord and Saviour. One of the teachings for this is (2 Corinthians 5:17, KJV) Therefore if any man be in Christ, he is a new creature: old things are passed away; behold, all things are become new. I took this Scripture back to the original Greek text and the interpretation was quite different to our interpretation. 'Are become new' in Greek is Ginomai and it means 'to become', ie: 'to become into existence', 'begin to be'. This explains a whole new way of thinking and shows us that when we are born again it is just the beginning. We are told to put off the old man and put on the new. It is a working out process as we work in partnership with Jesus and allow Him to do this in us. Even Paul talked about how he was not yet perfected and that it is a process. Not that I have already attained, or am already perfected; but I press on, that I may lay hold of that for which Christ Jesus has also laid hold of me. Brethren, I do not count myself to have apprehended; but one thing I do, forgetting those things which are behind and reaching forward to those things which are ahead, I press toward the goal for the prize of the upward call of God in Christ Jesus (Philippians 3:12-14, NKJV).
Firstly what is being sanctified? And the very God of peace sanctify you wholly; and I pray God your whole spirit and soul and body be preserved blameless unto the coming of our Lord Jesus Christ (1 Thessalonians 5:23, KJV). The word sanctify in this passage in Greek is hagiazo 1) to render or acknowledge, or to be venerable or hallow 2) to separate from profane things and dedicate to God 2a) consecrate things to God 2b) dedicate people to God 3) to purify 3a) to cleanse externally 3b) to purify by expiation: free from the guilt of sin 3c) to purify internally by renewing of the soul.
In the Scripture above Paul is saying that our whole spirit, soul and body needs to be sanctified. At the beginning of our salvation our spirit is born-again. Our soul and physical body are not made new at this time. Paul talks very clearly of the war between soul and spirit (Romans 8) so we see by this that there is a work to be one in our fleshly (not born again) areas of our soul and physical body. If we are saved, healed, made whole, and rendered righteous just by accepting and believing in Christ why do we have to also be sanctified? I asked the Lord this very question and learned that sanctification is part of salvation. But we are bound to give thanks to God always for you, brethren beloved by the Lord, because God from the beginning chose you for salvation through sanctification by the Spirit and belief in the truth, to which He called you by our gospel, for the obtaining of the glory of our Lord Jesus Christ. Therefore, brethren, stand fast and hold the traditions which you were taught, whether by word or our epistle. Now may our Lord Jesus Christ Himself, and our God and Father, who has loved us and given us everlasting consolation and good hope by grace, comfort your hearts and establish you in every good word and work (2 Thessalonians 2: 13-18, NKJV). Salvation in Greek is Soteria and means 1) deliverance, preservation, safety, salvation 1a) deliverance from the molestation of enemies. He then went on to show me why it is so important.
Jesus answered and said to him, "Most assuredly, I say to you, unless one is born again, he cannot see the kingdom of God." Nicodemus said to Him, "How can a man be born when he is old? Can he enter a second time into his mother's womb and be born?" Jesus answered, "Most assuredly, I say to you, unless one is born of water and the Spirit, he cannot enter the kingdom of God. That which is born of the flesh is flesh, and that which is born of the Spirit is spirit (John 3:3-6, NKJV). When I first read this Scripture I had often wondered what it meant to be born again of Spirit and water. The first part says that you have to be born-again to see the Kingdom of Heaven, whilst the second part says that you must be born of water and the Spirit to enter the Kingdom of Heaven. Many people believe to be born of water and Spirit means your natural birth from your mother's womb (which is filled with water) alongside the baptism of the Holy Spirit, whilst others believe it represents simply being water baptised and then being filled with the Holy Spirit. The Lord gave me a revelation on what being born again of water and the Spirit really means: - Husbands, love your wives, just as Christ also loved the church and gave Himself for her, that He might sanctify and cleanse her with the washing of water by the word, that He might present her to Himself a glorious church, not having spot or wrinkle or any such thing, but that she should be holy and without blemish (Ephesians 5:25-27, NKJV). He showed me that the 'washing of water by the word' is the cleansing process of the soul and is what Jesus spoke about when He said we must be born again of Spirit and water. It represents sanctification of the soul. The soul is the carnal mind, will, emotions, and conscience. Water baptism is symbolic of this event. Water baptism represents the whole dying to self-process where we put of 'the old man' and put on 'the new'. There is an actual 'act' of water baptism where we have someone water baptise us by immersing us in water, and there is also a walk in Christ of sanctification. Water baptism is good because it is a public declaration and an act of faith showing God that we are willing to go deeper in the things of God, but it is not the act of sanctification. Sanctification through Christ is where we are purified and refined by the many tests and trials that come our way. Our soul is born-again with 'the washing of water by the word' as we go through these trials. As we walk with Him we need to allow the Holy Spirit to reveal our sins so we can confess them and turn from them, and also allow His strengths into them. This takes time and is the walk we must go through to die-to-self. This is a greater work than the 'act' of being water baptised by another person. It is the inward washing and purging of our filthiness. Not by works of righteousness which we have done, but according to his mercy he saved us, by the washing of regeneration, and renewing of the Holy Ghost (Titus 3:5, KJV). The word regeneration in this passage in Greek is Paliggenesia and means 1) new birth, reproduction, renewal, recreation, regeneration 1a) hence renovation, regeneration, the production of a new life consecrated to God, a radical change of mind for the better. The word often used to denote the restoration of a thing to its pristine state.
How do we know when we are fully sanctified in spirit, soul and body? The answer is simple, we walk in fullness of health and in all the fruits of the Spirit, just as Jesus did. Currently I do not know of anyone who has attained this. Does that mean then that we cannot enter into Heaven upon actual death if our entire spirit, soul and body has not been completely sanctified and cleansed of sin, and born-again in line with our already born again spirit? Could we end up in Hell because we have not yet been made 100% like Jesus? Absolutely not, as this teaching does not line up with the Scriptures that show us that all we need to do to be saved, and inherit eternal life is to believe, and accept Jesus as our Lord and Saviour? So what exactly does it mean that we cannot enter into the Kingdom if we are not born again of water and the Spirit? The Lord gave me another revelation on this: - The will of God is for us to bring Heaven to earth. The Lord's Prayer shows us this as it states 'Your Kingdom come, Your will be done on earth as it is in Heaven'. While the world is still in us we cannot carry the fullest potential and power that Heaven has to offer. We are carrying Heaven within us, but in an earthen vessel. Jesus walked in the fullest power and anointing that there was. He had full health and could heal people wherever He walked. God wants for us to walk in that same power. When we are first born-again we see the Kingdom of Heaven and carry His power but there is a whole lot more available to us. We cannot walk in His Glory until we die to our old selves and rise up in His resurrection power. And you He made alive, who were dead in trespasses and sins, in which you once walked according to the course of this world, according to the prince of the power of the air, the spirit who now works in the sons of disobedience, among whom also we all once conducted ourselves in the lusts of our flesh, fulfilling the desires of the flesh and of the mind, and were by nature children of wrath, just as the others. But God, who is rich in mercy, because of His great love with which He loved us, even when we were dead in trespasses, made us alive together with Christ (by grace you have been saved), and raised us up together, and made us sit together in the heavenly places in Christ Jesus (Ephesians 2:1-6, NKJV). The word says that we cannot enter into Heaven until we are born again in water and of the Spirit. The word also says that flesh cannot inherit the Kingdom of Heaven. Now this I say, brethren, that flesh and blood cannot inherit the kingdom of God; neither doth corruption inherit incorruption (1 Corinthians 15:50, KJV). We must decrease so that the Holy Spirit in us (who brings Heaven to earth) can increase. We are seated with Christ in Heavenly places because the Holy Spirit in us brings Heaven to earth. Although we can see the Kingdom of Heaven when we are born-again we cannot fully access the fullness of it until we are born-again of Spirit and water. This is what it means to enter into the Kingdom. This is also depicted in the Bible where Jesus was water baptised by John and the Holy Spirit rested upon Him in a greater manifestation. The Ministry of Jesus did not begin until after He was water baptised. This was symbolic of this event. The Lord told me that we cannot walk in that greater power until we too have experienced the 'washing of the water by the word'.
Sanctification can also bring about healing in your own body and soul. Matthew 6:33 tells us to 'seek first the Kingdom and His righteousness and everything will be added unto us'. Although Jesus has 'done it' and it is 'a finished work' on His behalf there may be areas in our lives that we have not surrendered to Jesus. They are unyielded areas which have not passed through the cross and need to be sanctified. Sanctification and healing go hand in hand. Beloved, I pray that you may prosper in all things and be in health, just as your soul prospers. For I rejoiced greatly when brethren came and testified of the truth that is in you, just as you walk in the truth. I have no greater joy than to hear that my children walk in truth (3 John 1-4, NKJV). Part of receiving the healing Jesus has for you is through the sanctification process as Christ sets your body and soul free from sin and demonic spirits as you walk through your salvation. Therefore, my beloved, as you have always obeyed, not as in my presence only, but now much more in my absence, work out your own salvation with fear and trembling; for it is God who works in you both to will and to do for His good pleasure (Philippians 2:12-15, NKJV). Sometimes we cannot receive healing until we are delivered and set free. There are many instances in the Bible where Jesus delivered someone from a demon, then healed them. Healing is not automatic although many have experienced some form of healing upon being born again at the beginning of their salvation. On most occasions you do not receive your healing the moment you are saved. There can be a walk to go through before you can receive it. Sanctification is part of that process.
Being sanctified also enables us to shine as lights for the Kingdom of God. Let your light so shine before men, that they may see your good works and glorify your Father in heaven (Matthew 5:16, NKJV). We need to be seen as good examples and as ambassadors for the Kingdom otherwise Christianity will look no different to any other religion. We need to be seen to be different. Trying to look righteous in our own strength is impossible. We need Jesus to put to death in us those things that are seen as unrighteous.
Sanctification is also so we can identify with others. Sanctification causes suffering because being cleansed of our impurities is painful. Blessed be the God and Father of our Lord Jesus Christ, the Father of mercies and God of all comfort, who comforts us in all our tribulation that we may be able to comfort those who are in any trouble, with the comfort with which we ourselves are comforted by God. For as the sufferings of Christ abound in us, so our consolation also abounds through Christ. Now if we are afflicted, it is for your consolation and salvation, which is effective for enduring the same sufferings which we also suffer. Or if we are comforted, it is for your consolation and salvation. And our hope for you is steadfast, because we know that as you are partakers of the sufferings, so also you will partake of the consolation (2 Corinthians 1:3-7, NKJV).
After our soul has been fully sanctified the next part of the process is complete sanctification of the physical body. How can our physical body be sanctified? I asked the Lord the same question and He replied, 'Through the blood'. The physical part of us that needs sanctifying is our blood via the DNA. DNA carries our genetic heritage including the memories of all things past. We see this when the spilled blood of Abel cried out to God for vengeance. His blood had the memory of the transgression that was committed against him. The Lord showed me that some infirmities within our physical body are the direct result of soul wounds, whilst other infirmities are the direct result of corrupt genes in our DNA. The genes become corrupt through sin and curses. Some illnesses are even hereditary and run in family bloodlines through in corruption in the DNA. How do we put to death the corruption in our DNA? The blood of Jesus of course. We need His perfect Blood with His perfect DNA to cleanse and purify our DNA. We see the new covenant is about eating the body (bread) and drinking the blood of Jesus. The bread is the body of Christ and represents the word made flesh. The blood represents the New Testament and is shed for the remission of sins. And according to the law almost all things are purified with blood, and without shedding of blood there is no remission (Hebrews 9:22, NKJV). When Jesus had died and His side was pierced out of the wound came blood and water. We need to be cleansed and washed by the Blood and the Water that Jesus shed for us. Then Jesus said to them, "Most assuredly, I say to you, unless you eat the flesh of the Son of Man and drink His blood, you have no life in you (John 6:53, NKJV).
The physical body itself however is not born again (made new) until the return of Jesus. What comes first is the natural body, then the spiritual body comes later. Adam, the first man, was made from the dust of the earth, while Christ, the second man, came from heaven. Earthly people are like the earthly man, and heavenly people are like the heavenly man. Just as we are now like the earthly man, we will someday be like the heavenly man. What I am saying, dear brothers and sisters, is that our physical bodies cannot inherit the Kingdom of God. These dying bodies cannot inherit what will last forever. But let me reveal to you a wonderful secret. We will not all die, but we will all be transformed! It will happen in a moment, in the blink of an eye, when the last trumpet is blown. For when the trumpet sounds, those who have died will be raised to live forever. And we who are living will also be transformed. For our dying bodies must be transformed into bodies that will never die; our mortal bodies must be transformed into immortal bodies. Then, when our dying bodies have been transformed into bodies that will never die, this Scripture will be fulfilled: "Death is swallowed up in victory. O death, where is your victory? O death, where is your sting?" For sin is the sting that results in death, and the law gives sin its power. But thank God! He gives us victory over sin and death through our Lord Jesus Christ (1 Corinthians 15: 46-57, NKJV).
So we see that sanctification is a three part process in which our spirit, soul and physical body are born-again and made new. Although our physical body is not born again until Jesus returns we can still receive wholeness and healing through sin, curses and afflictions being removed from our soul and DNA through the sanctification process. It is up to us to work with Jesus and allow Him to pinpoint the areas in our lives that need sanctifying. We then need to yield up and surrender those areas so His strengths can be imparted into those areas that are weak.
From Slaves of Sin to Slaves of God.
What then? Shall we sin because we are not under law but under grace? Certainly not! Do you not know that to whom you present yourselves slaves to obey, you are that one's slaves whom you obey, whether of sin leading to death, or of obedience leading to righteousness? But God be thanked that though you were slaves of sin, yet you obeyed from the heart that form of doctrine to which you were delivered. And having been set free from sin, you became slaves of righteousness. I speak in human terms because of the weakness of your flesh. For just as you presented your members as slaves of uncleanness, and of lawlessness leading to more lawlessness, so now present your members as slaves of righteousness for holiness.
For when you were slaves of sin, you were free in regard to righteousness. What fruit did you have then in the things of which you are now ashamed? For the end of those things is death. But now having been set free from sin, and having become slaves of God, you have your fruit to holiness, and the end, everlasting life. For the wages of sin is death, but the gift of God is eternal life in Christ Jesus (Romans 6:15-23, NKJV). The more of Christ and the Kingdom of Heaven that is in us means that we can walk in wholeness and fullness of health and blessings, and can then impart these things to others.
(PRAYER) – "Thank You Jesus that You died so I could be in right standing with the Father. Thank You that through Your sacrifice I am saved and made righteous. This is a free gift given by Your Grace as I believed and there is nothing I can do in the way of my own works to be saved or justified. What a wonderful gift, what a wonderful sacrifice. Not only do You save me, but You also entrust to me Your gifts and power. I repent for any mind-sets where I believed that 'I was done' and didn't need any further work of being cleansed and delivered from sin and evil. I want to be the best ambassador for the Kingdom possible. In order to do this I understand that I need to be sanctified in spirit, soul and body, which is a painful process. Thank You Jesus that You are willing to use me to be a vessel of honour in Your Kingdom. Thank You that as I yield to you, You will remove the world from Me, and instead of carrying the world within me, I will instead carry Heaven within me, to the world around me. I present my members as slaves to righteousness for holiness, and the end, everlasting life. These things I pray, in Jesus name, Amen."
By Tania Francis