Are You Living The Abundant Life?
How do we reap the abundant life promised in the Scriptures?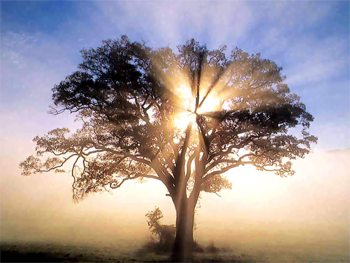 But seek first the kingdom of God and His righteousness, and all these things shall be added to you (Matthew 6:33, NKJV). 
This scripture actually means we first need to see ourselves as righteous before any of the blessings can be added unto us. Many either see themselves as righteous in their own strength due to good works (which is pride), or they see themselves as unworthy, always full of self-doubt and condemnation. Some may even operate from time to time in both of these. God wants us to see ourselves and our righteousness through the eyes of Christ, then we become Christ-like. We are a spirit-being with a body. Our spirit which is 'us' is righteous and born-again. We need to see ourselves as spirit-beings, not fleshly beings. Our own fleshly righteousness according to the scriptures are as filthy as rags. We must see that only through the putting on of the righteousness of Christ that we become worthy. There is a fine line between humility and unworthiness. God wants us to be humble but not worthless!
When there is self rejection we fear ridicule and condemnation so continue to strive for perfection. If perfection is not obtained we speak curses of condemnation over ourselves over and over again. Self destruction sets us up for the spirit of infirmity. Too many Christians focus on becoming 'Christ-like', and fail to see that they are already Christ-like. God tells us to be 'us' and let Him do the transforming. He allows trials and tribulations to redefine us. We need to see ourselves as righteous, and through the eyes of Jesus. When we see ourselves as righteous, we will no longer see ourselves as unworthy. As we put on the righteousness of Christ and believe that we can only be worthy through this righteousness God will do amazing work within us, which results in the healing of our self-worth. Righteousness is not earned, it is a God-given gift. The flesh will bow down to this when you understand the power of the righteousness of Christ. Your flesh needs to die daily but the righteousness of Christ does this, not us. How? Declaration of who you are in Christ. If you declare each day who you are there will be change and transformation of how you see yourself. If you still struggle with the things of the world, don't focus on this and see yourself as fleshly. Instead declare yourself as righteous. Walk in the Spirit and not in the flesh!
Prophetic act and prayer.........    Put on the robe of righteousness and declare:-

"Dear God I repent for pride, self rejection, self destruction, curses I have spoken and unworthiness.  I repent for not seeing myself as You see me, a woman/man of God worthy of all Your grace and love. I (name) am made in the image of Father God.  This is perfection in the highest. As an ambassador of Christ I put on the robe of righteousness.   I will see myself through the eyes of Jesus.  I am Christ-like.  I am righteous.  I am worthy.  I am clean.  I have on the righteousness of Christ.  My flesh will bow down to the righteousness of Christ.  The righteousness of Christ will 'not' bow down to my flesh. Lord Jesus enable my spirit so I can walk in the Spirit and not in the flesh.  I will be transformed by the renewing of my mind.  I will put off the old man and put on the new. I command all spirits of rejection, pride, unworthiness, self-destruction, curses, striving, perfectionism and infirmity to leave immediately in the name of Jesus Christ".               
Is this all we can do to obtain the abundant life?  No. Secondly we need to understand the Law and what Jesus did for us in regards to the Law. What is the Old Law that we as Christians refer to? There were many commands given to the people through the prophets but the Law in question generally refers to the Ten Commandments given by God to Moses. We are  taught that we are no longer under the Law, therefore we are free in Christ.  We are told we are now able to reap the rewards of an abundant life promised in the Bible. 
Are you living the abundant life?
Or, are you still struggling and in bondage to fear, anger, addictions, infirmity and other things? Why is this so? The Holy Spirit has revealed some amazing truths to me. Humans are made up of spirit, soul/heart (mind, will and emotions) and physical body.  When we receive the Holy Spirit upon salvation, our spirit-man  is born-again. Upon salvation we are different, this is how we know we are reborn. Receiving the Holy Spirit is the guarantee that we are no longer under the curse of death and condemnation and we inherit eternal life with Jesus Christ in Heaven.  We are saved!  At this point our physical bodies and soulish areas are still enslaved to darkness and can house a multitude of demonic spirits. The Holy Spirit wants to cleanse and heal all areas and  completely infill us with light and love throughout our whole spirit, soul and body.  "Now may the God of peace Himself sanctify you completely; and may your whole spirit, soul, and body be preserved blameless at the coming of our Lord Jesus Christ" (1 Thessalonians 5:23, NKJV). When the Holy Spirit permeates entirely into our soul and physical body we see the ultimate freedom in Christ. This refining process can be painful and difficult. This is the fight Paul speaks of in Romans 8 where our flesh fights the new ways of the Holy Spirit.  We must put to death the old ways, we must literally die to our old selves. "For if you live according to the flesh you will die; but if by the Spirit you put to death the deeds of the body, you will live" (Romans 8:13, NKJV). We then begin an outworking process.  "Therefore, my beloved, as you have always obeyed, not as in my presence only, but now much more in my absence, work out your own salvation with fear and trembling; for it is God who works in you both to will and to do for His good pleasure" (Philippians 2:12-13, NKJV). 
If Jesus removed all sin and demonic spirits in us at the cross Paul would never have spoken the following scripture: But now, it is no longer I who do it, but sin that dwells in me.  For I know that in me (that is, in my flesh) nothing good dwells; for to will is present with me, but how to perform what is good I do not find. For the good that I will to do, I do not do; but the evil I will not to do, that I practice. Now if I do what I will not to do, it is no longer I who do it, but sin that dwells in me.I find then a law, that evil is present with me, the one who wills to do good. For I delight in the law of God according to the inward man. But I see another law in my members, warring against the law of my mind, and bringing me into captivity to the law of sin which is in my members. O wretched man that I am! Who will deliver me from this body of death?  I thank God—through Jesus Christ our Lord! So then, with the mind I myself serve the law of God, but with the flesh the law of sin (Romans 7:17-25, NKJV).
So why does satan still have access to us after we are born-again? As far as God is concerned the work is done.  Jesus has offered His life for our life.  All we need to do is take it by submitting our spirits/souls, bodies, and entire lives to Jesus.  It is a swap. This is harder than we think.  There are many areas in our lives that we want to hold on to.  We cling to these areas and stubbornly refuse God access to them.  Sometimes we may think we are yielding them, but God sees our heart and knows when we are not.  This poses a problem!  Any area not submitted to God is not brought under the Blood of Christ.  These areas haven't passed through the Cross. This means it stays in the hands of the devil.  The devil has legal rights over these areas. We may need repentance, deliverance and healing in those areas before we can let them go and accept Christ into them. All unyeilded areas are still seen as sin and need to be confessed and sanctified by using the name and power of Jesus Christ. Because sin still dwells in us, demonic spirits have a legal right to live in us until we confess our sins and allow God to deal with them.  There are many scriptures clearly showing us that God cannot forgive us (our flesh) until we confess our sins, repent and forgive those who have sinned against us. 1 John 1:9, Matthew 6:14-15, Acts 3:19, Ephesians 1:7, Matthew 6:9-15, Mark 11:25. 
In my experience it is usually by facing trials and tribulations that out work and remove attributes that are not pleasing to God. It is also about trust.  The Lord once told me if we trusted Him there would be no suffering.  It is because we re-act to the things seen, instead of focusing on the things un-seen, which are the promises of God.  God showed me if we trusted Him during our trials and worked with Him instead of against Him, we can ask for the peace that surpasses all understanding whilst experiencing fear,  we could ask for strength when we are weak, the oil of joy for mourning, the garment of praise for heaviness.  Praising and worshiping God in the midst of a trial will enable Him to equip us with what we need.  We just need to trust.
When we gave our lives to Jesus Christ at the time of our salvation we gave God permission to change us into the Christ like sons and daughters He created us to be. "For whom He foreknew, He also predestined to be conformed to the image of His Son, that He might be the firstborn among many brethren" (Romans 8:29, NKJV). Pray always for Jesus Christ to cleanse and heal our spirits, souls and bodies, give Him permission to knock down all false walls of protection we have built up around ourselves. When this process is complete, we then walk in the fullness of God.
We are no longer under the Law.  What does this actually mean? Jesus himself says; "Do not think that I came to destroy the Law or the Prophets. I did not come to destroy but to fulfill" (Matthew 5:17, NKJV).
Paul says; "For sin shall not have dominion over you, for you are not under law but under grace" (Romans 6:14, NKJV). 
"Christ has redeemed us from the curse of the law, having become a curse for us - for it is written, 'Cursed is everyone who hangs on a tree'" (Galatians 3:13, NKJV).
Does it mean we can live how we want and not worry about sinning.  Paul answers this question in Romans 3:31, NKJV: "Do we then make void the law through faith? Certainly not! On the contrary, we establish the law" and Romans 7:12, NKJV: "Therefore the law is holy, and the commandment holy and just and good".  The curse of the law I believe is a 'yoke of bondage' which covers death and damnation in hell, condemnation, curses, performance orientation and performing sacrifices and ceremonies to cover sins. It is also about the punishment system and consenquences of sin. When we receive the Holy Spirit at the time of our salvation, this is the seal that you are no longer bound to all these things. The Law can still convict us, showing us where we are 'in the flesh' but it can never condemn us to Hell. Because of  God's grace and what Jesus did on the cross we have freedom to know that we are always saved and loved by God, no matter what.  The only thing that can separate us from the love of God is us, if we actively walk away and reject the free gift given to us.  According to Paul by the above Scriptures and also all of Ephesians 5 beginning with Ephesians 5:1, NKJV: "Therefore be imitators of God as dear children". We should live in accordance with what  is good and righteous for this is pleasing to God. We should live as righteous Christian citizens and always be setting good examples to the unbelievers. This is how we (as believers) show our Father we love Him, but it does not earn our Salvation.  Our Salvation is earned only through the work of Jesus on the cross. "What does it profit, my brethren, if someone says he has faith but does not have works? Can faith save him? If a brother or sister is naked and destitute of daily food, and one of you says to them, 'Depart in peace, be warmed and filled,' but you do not give them the things which are needed for the body, what does it profit? Thus also faith by itself, if it does not have works, is dead.  But someone will say, 'You have faith, and I have works.' Show me your faith without your works, and I will show you my faith by my works. You believe that there is one God. You do well. Even the demons believe—and tremble! But do you want to know, O foolish man, that faith without works is dead? Was not Abraham our father justified by works when he offered Isaac his son on the altar? Do you see that faith was working together with his works, and by works faith was made perfect? And the Scripture was fulfilled which says, 'Abraham believed God, and it was accounted to him for righteousness.' And he was called the friend of God. You see then that a man is justified by works, and not by faith only.  Likewise, was not Rahab the harlot also justified by works when she received the messengers and sent them out another way? For as the body without the spirit is dead, so faith without works is dead also" (James 2:14-26, NKJV).
Jesus Himself gives us these commands; "This is My commandment, that you love one another as I have loved you.  Greater love has no one than this, than to lay down one's life for his friends. You are My friends if you do whatever I command you" (John 15:12-14, NKJV).
 "Jesus said to him,  'You shall love the LORD your God with all your heart, with all your soul, and with all your mind.' This is the first and great commandment.  And the second is like it: 'You shall love your neighbour as yourself.' On these two commandments hang all the Law and the Prophets" (Matthew 22:37-40, NKJV). My understanding of these two commandments is that the old Laws spoken by Moses and the prophets, including the Ten Commandments, are summed up in these two, which are about Love. If we are actively walking in love then we cannot break these two commandments nor any of the other laws given to Moses and the Prophets. He helps us to accomplish this through the outworking of the Holy Spirit. "And behold, I am coming quickly, and My reward is with Me, to give to every one according to his work. I am the Alpha and the Omega, the Beginning and the End, the First and the Last."Blessed are those who do His commandments, that they may have the right to the tree of life, and may enter through the gates into the city.  But outside are dogs and sorcerers and sexually immoral and murderers and idolaters, and whoever loves and practices a lie. "I, Jesus, have sent My angel to testify to you these things in the churches. I am the Root and the Offspring of David, the Bright and Morning Star" (Revelation 22:12-16, NKJV). 
What is love? "Love suffers long and is kind; love does not envy; love does not parade itself, is not puffed up; does not behave rudely, does not seek its own, is not provoked, thinks no evil; does not rejoice in iniquity, but rejoices in the truth; bears all things, believes all things, hopes all things, endures all things. Love never fails" (1 Corinthians 13:4-8, NKJV). God is love, so therefore we must allow God to infill us completely with His love.  Love permeating through us will remove the dark areas and heal all soul wounds. When we operate out of love we are living in the spirit, and not in the flesh.  There is therefore now no condemnation to those who are in Christ Jesus, who do not walk according to the flesh, but according to the Spirit (Romans 8:1, NKJV). God's desire is for love to flow from us automatically, therefore fulfilling all the Commandments. "Love does no harm to a neighbor; therefore love is the fulfillment of the law" (Romans 13:10, NKJV). The exciting thing is now when we struggle with upholding the commands spoken by Jesus we are no longer under the curse of the law which was the punishment system because of what Jesus did for us on the cross. As long as we believe and have the living Jesus Christ within us, we still inherit eternal life. We now do not need to feel condemned, guilty or unworthy when we 'mess up'. As long as Jesus lives in us, we are fulfilling the Law through Him. Satan is so quick to condemn us when we mess up, but he is a liar.  God our Father still loves us, He forgives us because He sees us only through the blood and righteousness of Jesus.   
Now we see how God is transforming us through an outworking process, we can see how we inherit the abundant life?  Jesus has given us the keys to living the abundant life by first seeking the kingdom of God and His righteousness. We do not need to strive to become Christ-like.  I believe the only 'striving' we need to do  is daily declarations of who 'we' are in Christ, and the renewing of our mind with the Word of God. After this we need to be ourselves and let God do the transforming.  We need not feel condemned when we in our own strength cannot be Christ-like. Yeilding to the Holy Spirit and allowing Him to convict us, guide us and cleanse us. Through this outworking process of God refining us by sending us trials and tribulations we inherit Kingdom blessings. These things are sent to refine us, purify us, and remove the dark places from our spirits, souls and bodies. We mustn't fight these things; rather we must respond to these many tests with praise and thanksgiving.  When we start this transformation into the new Christ like sons and daughters everything else will be added unto us. This is where we start to receive Kingdom living of health, wealth, and freedom from our bondages.  Living the abundant life begins here, through our outworking we start bringing Heaven down to earth.
What does this mean for our physical bodies? The Holy Spirit showed me that our physical bodies remain enslaved to sin, death and decay because of the fall of mankind.  This is the fate of our bodies until we are reunited with our new bodies at the time of resurrection with Jesus.  We do however receive healings of our infirmities as we allow God to heal wounds in our soul. The Holy Spirit once said to me "Healing begins within, then the external manifestations follow". Sometimes our external illnesses are a direct result of our wounded souls. This means we can walk in the fulfilment of abundant health when we receive healing of our souls.
Sometimes our God ordained purpose -  the very thing He has chosen us for -  can also bring infirmities, hurts, grief, struggles and fear. We need to trust God as we walk with Him and allow Him to fulfil the purpose and destiny we were created for. He is also using these circumstances so we can become a witness to others when He brings us to our place of freedom. We will have compassion, empathy and first-hand knowledge, we will be able to minister to others and teach them how they too can achieve freedom. "In Him also we have obtained an inheritance, being predestined according to the purpose of Him who works all things according to the counsel of His will, that we who first trusted in Christ should be to the praise of His glory" (Ephesians 1:11-12, NKJV). 
"Therefore I endure all things for the sake of the elect, that they also may obtain the salvation which is in Christ Jesus with eternal glory. This is a faithful saying: For if we died with Him, we shall also live with Him" (2 Timothy 2:10-11, NKJV).
We now know what is required to obtain the abundant life -  but how do we help ourselves to help God achieve all He has for us?
1) We get to know our Creator, spend time with Him and learn His voice for our lives.
(See Intimacy With God) 
(Entering God's Rest)  
(Discerning God's Voice)

2) Protect ourselves with the tools God has given us.
(How to protect ourselves)
(Cleansing your home)    
(Scriptures for warfare)

3) We ask for strength and revelation during trials.
(Disappointment with God)    
(What God wants from us?)
(Christian Mind-sets)

4) We acknowledge that our souls need deliverance from demonic spirits and seek deliverance.
(Grace versus Works)  
(Lack of repentance)
(Where is God's power?)
(Self deliverance prayers)   
(Keeping your freedom)
By Tania Francis